Dieses abgelegene, geräumige völlig in sich geschlossene Apartment befindet sich in einem halben Morgen buschigen Garten, mit großen, einfach Parkplätze. Es besteht aus einem neuen, gut ausgestattete Küche, Bad und komfortable Lounge. Die Lounge verfügt über ein sehr komfortables Sofa, Sessel, auf dem die großen TV-Bildschirm zu entspannen und zu betrachten. Wifi vorgesehen. Die Wohnung verfügt über ein separates Schlafzimmer mit zwei King-Einzelbetten, die auseinander oder gehalten verbunden werden können. Ein kontinentales Frühstück mit Müsli und Toast, Tee oder Kaffee ist im Preis inbegriffen.
Die Wohnung verfügt über eine neue Küche mit modernen Annehmlichkeiten: ein Induktionskochfeld, einen Kühlschrank und eine Mikrowelle Umluftofen. Seine Ausstattung umfasst Geschirr, Besteck, Gläser und Kochtöpfe. Für Ihre Bequemlichkeit ist es auch mit einer Waschmaschine ausgestattet und es gibt eine Wäscheleine direkt vor der Tür. Das neue Badezimmer hat eine geräumige Dusche und eine separate Toilette. Luxuriöse Pflegeprodukte sind für Ihren Aufenthalt zur Verfügung gestellt.
Dieses Gebiet hat viele Attraktionen: es hat eine blühende Gemeinde mit der Were Street Läden und Cafés. Eine gemütliche 20 Minuten zu Fuß oder 5 Minuten Fahrt bringt Sie hin. In der Künstlerkolonie von Monsalvat, können Sie Original-Werke in der Galerie zu sehen und das Café genießen. Es ist in unmittelbarer Nähe: mehrere Kilometer. Etwas weiter ist das Yarra Valley mit seinen vielen Weinbergen und Restaurants. Beide Veranstaltungsorte sind sehr beliebt für Hochzeiten. Nehmen Sie gemächlich Zeit, nachdem Sie ankommen, das Lesen über Tagesausflüge, von den Informationsbroschüren wir bieten.
Clean, comfortable, bright, light filled, quiet and private. Modern stove, washing machine and wide screen TV, comfy lounge suite and cozy bedroom with built-in wardrobes all add up to a lovely retreat.
Harry
2017-02-24T00:00:00Z
This is a top place to stay close to everything but secluded hideaway, Montmorency is a lovely little place not far from the cbd, the accomodation is roomy and fully fitted out and very comfortable, Wendy is a great host as well we loved our stay and it's very romantic as well !
Paul
2017-01-14T00:00:00Z
Quiet location hosts very nice. Good facilities
Maggi
2017-02-21T00:00:00Z
Wendy's description of her property is very accurate. We found it to be neat, comfortable and just what we needed. Wendy was very quick to respond to messages and was there to greet us when we arrived and show us around. Would recommend her place to others without hesitation.
David
2017-02-17T00:00:00Z
Comfortable and quiet location. Close to the Yarra Valley. Five minutes to the train station making it easy access to CBD via train.
Juliette
2017-01-31T00:00:00Z
It's a great little hideaway.
Ana
2017-03-13T00:00:00Z
This was a very nice place to stay in, very quiet and private, big space too.
Maryann
2017-02-26T00:00:00Z
This apartment is located in a quiet bushland garden, near to the Montmorency village shopping centre and coffee shops, with very friendly and supportive hosts. We greatly appreciated Wendy's welcome and very kind hospitality.
Chris
2017-04-04T00:00:00Z
Art der Unterkunft
Ganze Unterkunft
---
Objekttyp
Wohnung
---
Unterkunft für
2
---
Schlafzimmer
Montmorency, Victoria, Australien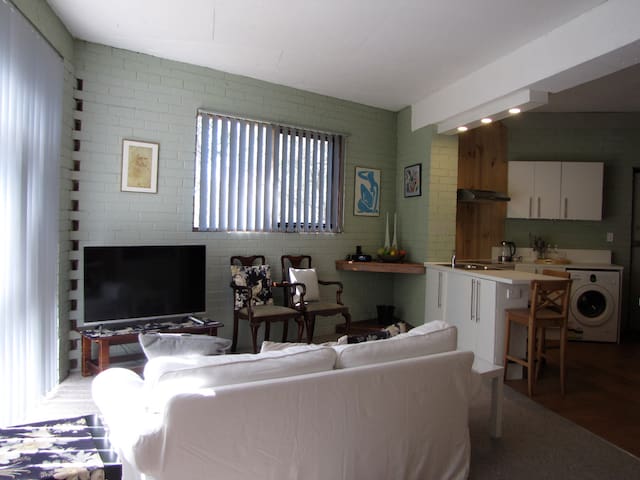 Montmorency is een voorstad van Melbourne, Victoria, Australië, 18 km (11 mijl) ten noordoosten van Melbourne CBD. Montmorency werd vernoemd naar een lokale boerderij, Montmorency Estate, die op zijn beurt werd vernoemd naar de stad van Montmorency, Val-d'Oise in Frankrijk
Een ruimte op alleenstaanden / koppels alleen maar aan te passen. Mijn huis is rustig en vredig, in een lange kiezelstrand oprijlaan, weg van de straat. Soms is alles wat je hoort zijn de vogels en kookaburra's serenade u. Het stromend water in de visvijver, vlak onder het slaapkamerraam zal kalmeren en te ontspannen! Geniet van de geur van mijn handgemaakte aromatherapie zepen en sample crèmes die ik achter in uw kamer bij aankomst. Zoals ik in het huis waar ik ben blij om te communiceren of geef uw privacy te leven, ben blij om te helpen met suggesties over waar te bezoeken en waar te eten, of lokaal of verder weg Ik hou van mijn voorstad en meer dan 20 jaar geleden, zei ik tegen een vriend - "Ik zou het leuk vinden om hier te wonen op een dag", heb ik eindelijk aangekomen in mijn mooie huis ca. 6 jaar geleden. Ik hou van de community gevoel en de vriendelijkheid van de mensen rond. De lokale dorp op 10 minuten lopen van het hotel heeft veel cafés en winkels voor benodigdheden. Er zijn een paar restaurants en een recent geopende wijnbar met een grote selectie van wijnen en bieren. Het treinstation ligt op 10 minuten lopen. Bus is ongeveer 5 minuten lopen. Er is overdekte parkeerplaats voor een auto op mijn eigendom Mijn huisdieren - Ik heb een jongen hond (zie foto) en een meisje kat en sommige vissen in de vijver buiten. Er is veel dieren in de buurt! Zoals ik ben een klinische aromatherapeut, voor een extra vergoeding kan ik u een ontspannen Aromatherapie massage of een gezichtsbehandeling met een mix van essentiële oliën speciaal voor jou gemengd bieden. Myself, Charlie en Audrey kijken ernaar uit om u in ons huis
Ik hou van mijn voorstad en meer dan 20 jaar geleden, heb ik aangegeven naar een vriend - "Ik zou het leuk vinden om hier te wonen op een dag", heb ik eindelijk aangekomen ongeveer 6 jaar geleden. Ik hou van de gemeenschap voelen en wanneer je het lokale dorp bezoeken, weet je veel mensen en krijgen om rond te hangen bij de lokale cafes, een wijnbar en restaurants.
We had a wonderful time staying at Eileen's place. She was gracious and hospitable, and the accommodation was very pleasant. Her house is in a nice neighborhood, with sidewalks for getting places. The train station is nearby, but we were mainly visiting people who lived close to her home. Eileen made us feel welcome and provided what we needed (linens, etc.), but did not make us feel like intruders. We made free use of her kitchen to fix our quick breakfasts. We happily recommend Eileen's place to others. This was our very first AirBnB experience, and it was so positive we will certainly make use of this service when we travel to other places.
Marcus
2015-07-27T00:00:00Z
Eileen welcomed us warmly from the front door. The delightful scent of the soap she makes added to the welcome, and we were happy with the amenities (all described accurately in her ad). We were grateful to be able to make our own breakfasts in her tidy kitchen, and walked around the pretty suburban roads in the area.
Simon
2015-09-03T00:00:00Z
Eileen made us feel very welcome and her hospitality was much appreciated. Location was convenient to where we had a function.
Brigid
2015-11-09T00:00:00Z
Eileen is a wonderful hostess and her home is lovely and cosy. My stay was a brief one for work purposes, but Eileen made me feel very much 'at home'. The room is lovely and I enjoyed meeting her very cute little dog, Charlie. I thoroughly recommend Eileen's accommodation to anyone staying in Melbourne.
Bronwyn
2015-08-22T00:00:00Z
Eileen was great in that she made her place available for my stepfather at short notice when it become clear our place was not big enough for all of us. He enjoyed his stay and we're grateful for the hospitality she afforded him during his stay.
Shane
2017-04-08T00:00:00Z
The listing was accurate and very pretty.
Leonie
2015-11-21T00:00:00Z
Art der Unterkunft
Privatzimmer
---
Objekttyp
Wohnung
---
Unterkunft für
2
---
Schlafzimmer
Montmorency, Victoria, Australien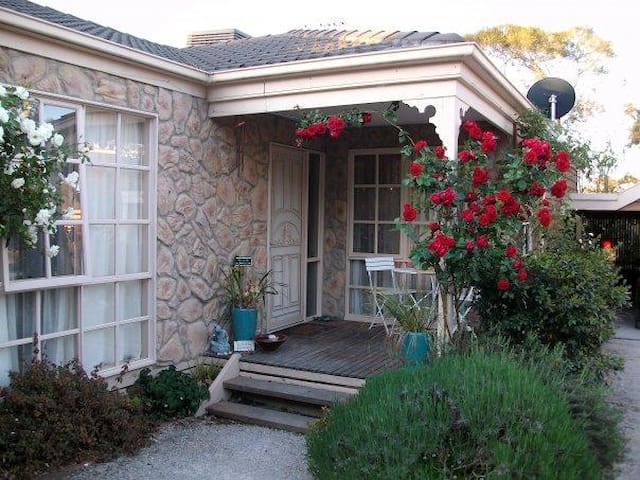 It includes, Kitchen pantry with a fridge, microwave, pots/pans, cutlery Hand towels Laundry with a washer Heating and air conditioning
-No Noise, No Scream and No Loud Music in the Early Morning or Midnight!! The prohibited times for amplified sound equipment ad similar noise are: - Monday to Thursday: before 7am or after 10pm
Art der Unterkunft
Ganze Unterkunft
---
Objekttyp
Wohnung
---
Unterkunft für
7
---
Schlafzimmer
Montmorency, Victoria, Australien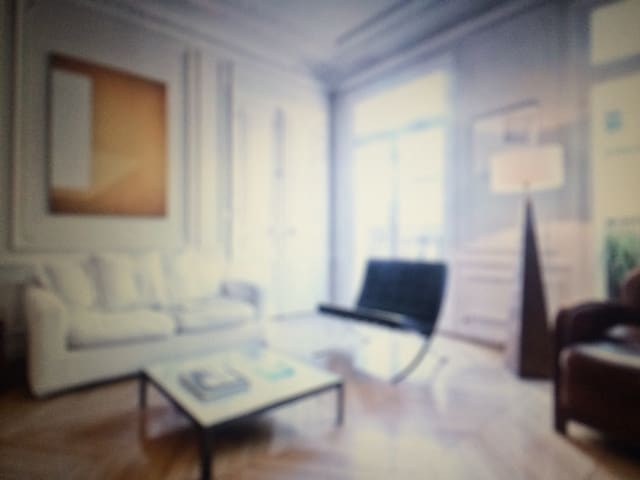 完全自给这三个卧室的公寓有两间浴室,锁定车库,户外有盖甲板烧烤。 靠近勃艮第街,奥斯汀,仁慈和Warringal私立医院,也是很短的步行到车站王鸣
豪华公寓完全自给,并提供服务。接近海德堡和王鸣一切
Leigh is lovely and very helpful. The apartment is great !
Pamela
2016-11-29T00:00:00Z
Excellent location, great apartment layout for family. Overal great experience
Kerry
2015-11-04T00:00:00Z
The unit was well maintained and looks like what is shown in the photo's and is justified. Had all the basic amenities and is conveniently located close to the shopping center and Rosanna train station
Smitha
2015-01-09T00:00:00Z
Generally the house was good but it was not as shown in your internet photographs.The photographs looked better. The table which was placed outside was not cleaned and full of dust.I had to clean it myself.The wifi connection was good.The house had sufficient utensils.Maybe if you can clean up the barbeque area ,it would be more presentable to dine outside. Other than the above i have no complaints.Thanks.
Abraham
2016-01-29T00:00:00Z
Absolutely wonderful place... Fantastic communication... Great location... Highly recommended
Jade
2015-05-29T00:00:00Z
We actually stayed in Leigh's '3 Bedroom furnished unit' which is adjacent to this property and provides all the same amenities. The unit we stayed in is adjacent to the railway line with trains passing frequently, but not overnight. This didn't affect us but may be a consideration for others. Leigh was incredibly attentive to our group during our stay, sending someone over to check out the aircon, the same day we contacted her, when we couldn't get it to blow cool air - thus ensuring we remained cool during the recent heatwave! The location is perfect for public transport and we accessed the train and bus at Rosanna many times. It was also very sweet to arrive to fresh flowers and fruit on the kitchen table! Thank you so so much Leigh for your attention, you made my family so comfortable.
Rebecca
2015-10-10T00:00:00Z
Everything was spotless. Welcoming chocolates along with a merry Christmas note. Very well equipped. Enough room to accommodate 4 or more. Very private outdoor area. Everything we needed. Close to train station and many many shopping centers. Would highly recommend and would stay again. Thank you Leigh
Julie
2014-12-29T00:00:00Z
Hi Leigh, Thank you so much for the wonderful stay. We really enjoyed our visit to Melbourne. The apartment was just as described and true to the photos. There ware lots of thoughtful touches and the apartment was very clean. The flowers on arrival were a lovely touch. The apartment was perfect to accommodate our adult family, with everyone able to have their own space. We were here for our eldest son's wedding and your accommodation was perfect for the occasion. Centrally located in a very nice area. Close to shops and train station. We will definitely be back. Thanks again.
Kathy
2015-12-11T00:00:00Z
Art der Unterkunft
Ganze Unterkunft
---
Objekttyp
Wohnung
---
Unterkunft für
6
---
Schlafzimmer
Heidelberg, Victoria, Australien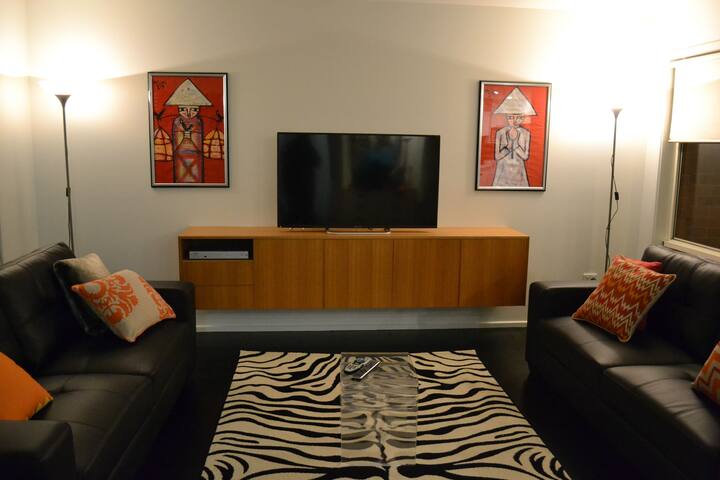 kafeler, restoranlar, mağazalar ve süpermarketler ile kozmopolit. daire, tüm olanaklara Çok uygun iyi saklanmış.
Great unit/flat. Perfect for what my family (6 of us) needed for the weekend. So close to shops etc! Thanks Bec
Cindy
2015-11-22T00:00:00Z
Bec is lovely and communications prior to the stay were easy. The flat itself is spacious, well equipped and comfortable. It's just around the corner from the shopping strip and cafés and a walk to the station if you need a train into Melb. Although we live in a pretty quiet part of rural Vic the noise didn't bother us. So overall we were happy with our choice.
Mark
2014-11-23T00:00:00Z
Bec was an outstanding host meeting us and explaining things and the locality. The flat was very comfortable and equipped. Everything was supplied even some snacks. Very highly recommended and a very good location.
John
2015-02-04T00:00:00Z
Ours was a quick in and out. Bec was not phased at all by our separate arrival times and made it really easy for us to check in and out. Really sorry we didn't get to meet but there's always next time, and I'm pretty sure there will be another. The apartment is well set up. Comfy beds, really nice living area and the kitchen is great. If staying longer we would have been more than happy to play in the kitchen :) Nice touch with the complimentary supplies. Quite a variety of bits and bobs you might need. The problem with short stays is some times you need a bit of salt or pepper or other condiment and can only buy a large packet. Bec has most of the things you might need in the pantry. Thanks heaps. The local supermarket 'Leo's' is great!!
Deb
2015-10-26T00:00:00Z
This was our second stay at Bec's place, and we will stay here again in January. Comfortable and quiet apartment in a great location at an excellent price. Thanks Bec!
Bronwyn
2016-12-19T00:00:00Z
All good as usual, we are beginning to make this our "home away from home"! Thanks Bec.
Pauline
2015-03-12T00:00:00Z
Bec's place is close to Heidelberg central and mercy hospital. Well maintained , neat and clean.
doris
2017-02-12T00:00:00Z
Lovely apartment really close to the train station and some restaurants. Because was a lovely and friendly host
Christopher
2016-12-27T00:00:00Z
Art der Unterkunft
Ganze Unterkunft
---
Objekttyp
Wohnung
---
Unterkunft für
6
---
Schlafzimmer
Heidelberg, Victoria, Australien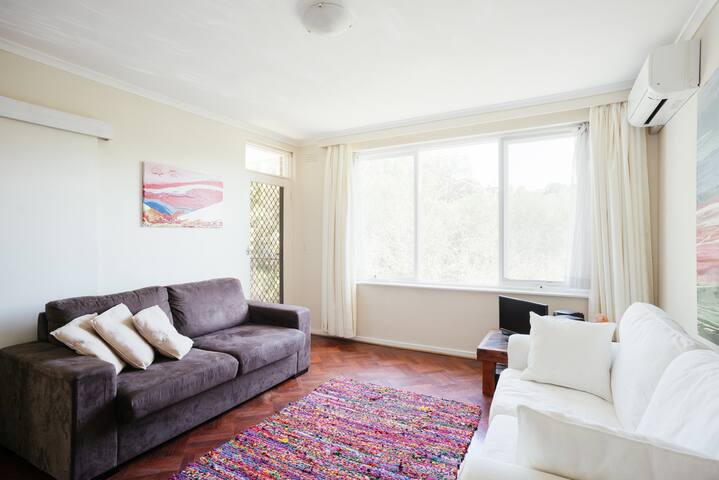 En Heidelberg bella histórico, cerca de parques de y trenes, autobuses y a cualquier parte, esta ubicación el centro de Melbourne ofrece Cafés restaurantes, tiendas y todo lo que pueda necesitar a su alcance. habitaciones grandes, un montón de espacio personal, y un gran acceso a la ciudad y todos los rodea. Con 4 grandes hospitales tres minuites, transportar en cualquier lugar increíble.
Agradable cómodo B & B histórico romántica en Heidelberg 2 chimeneas Calefacción central y aire en excelente ubicación de Melbourne. Más de 30 restaurantes internacionales, cafeterías y gimnasios, tiendas, acceso a información de la comunidad. También válido profesionales y personal de hospitales, internados, etc. ya muy cerca de los tres principales hospitales de Austin, Mercy y centro de bienestar del cáncer de Olivia Newton John. o familias que necesitan acceso a los hospitales. Un colchón adicional se puede agregar a esta sala dos personas o joven familia del bebé / niño / pequeño niño La cama es sencillo pero el repuesto está (American Quatro) doble pequeña) que se puede agregar, es una habitación muy grande. Sin embargo, a menudo se utiliza para la habitación del niño si par dar la otra habitación - ver otro anuncio.
La arquitectura histórica, Lugares de interés, el arte y galerías. Gran comunidad. Parques, senderos para bicicletas, Iglesias, numerosas actividades de ocio y deportivas y 30 +, cafes, bares, restaurantes y todo a 5 minuites pie Numerosas tiendas. Dos minuites a los trenes y autobuses de zona 1 a la ciudad.
This accommodation is really good, when you want your own privaty and good conection to the city centre
Jana
2017-01-31T00:00:00Z
Thanks to Jane had a smooth stay for my stint at the Austin hospitals which is only a stone throw away- Jane well and truly went the extra mile to ensure the stay was a pleasant one - thanks Jane for welcoming me in to your lovely character home.
Sami
2017-02-24T00:00:00Z
Amazing place to stay and feel welcome. Jane was a great host .
Eloise
2017-02-09T00:00:00Z
Although only a quick overnight stay, Jane was very welcoming into her home. Comfortable, easy and convenient for my business trip, many thanks Jane.
Sue
2015-11-12T00:00:00Z
The rooms were good and Jane was welcoming and helpful with advice for getting to local transport. I would recommend this place for its atmosphere and good location.
Margaret & Michael
2015-08-01T00:00:00Z
Art der Unterkunft
Privatzimmer
---
Objekttyp
Wohnung
---
Unterkunft für
1
---
Schlafzimmer
HEIDELBERG, Victoria, Australien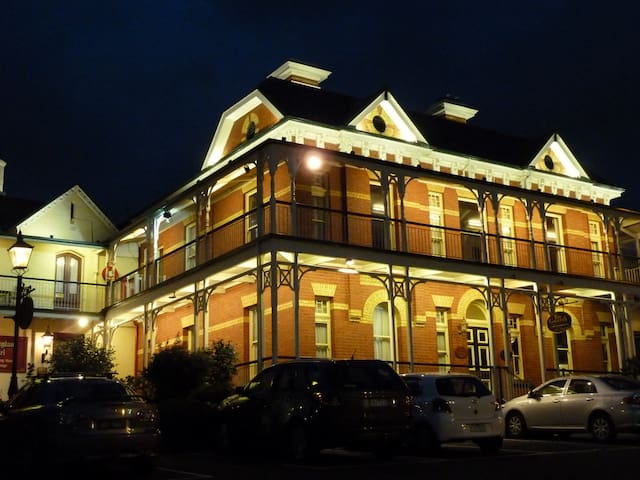 我们的3卧室公寓SC占据整个一楼的,用大开放式起居区。它是在与自己的入口和OSP绿树成荫的街道。分钟,步行至勃艮第街的咖啡馆,餐馆和商店。从奥斯汀,奥莉维亚·纽顿 - 约翰和Warringal医院,火车和公共汽车几步之遥 - 享受!
它比租公寓多,它的一个家,它有远山美景,是一个枝繁叶茂的街道海德堡医疗区的舒适,安静,宽敞,充满光,以及意见。 我们设计它轻易从1适合多达4人 - 一对情侣在主卧室,一个新的大床以及2个额外的独立卧室全尺寸的单人床与成人或儿童深舒适的床垫
关闭的一切 - 你可以步行或乘坐很短的车到专卖店和超市,包括狮子座的优良食品,阿尔迪,科尔斯,西夫韦您可以步行到几家大医院和顾问,包括奥斯汀健康,Warringal私人,观音妇女及孕妇,奥莉薇亚纽顿约翰癌症疗养中心和海德堡上道养老院。 我们是一个短的车程,或为配合步行到亚拉河和海蒂画廊。
The host canceled this reservation 77 days before arrival. This is an automated posting.
Keri
2016-06-18T00:00:00Z
Ed and Barbara are great hosts. Location is excellent for train into cbd as well as cafes and restaurants. Highly recommend.
michael
2017-03-25T00:00:00Z
Excellent AirBnB and caring and very kind hosts! We highly recommend this BnB. Close and walkable to everything. We really enjoyed staying there during our Oncology Massage Placement at the ONJ Cancer and Wellness Centre in The Austin.
Gerrie
2017-03-24T00:00:00Z
A fantastic location, great amenities and perfect for our family of 4. Wonderful, friendly hosts and would definitely recommend. Hope to be able to return to stay again soon. Thank you!
Jan
2017-01-25T00:00:00Z
My family and I loved our stay at Barbara's. The house was well situated, clean with the most comfortable beds I've slept in away from home. The train station was an easy walk and Heidelberg is a lovely suburb and only a quick drive to the city. Our hosts could not have been more welcoming or lovely but were not at all intrusive. Thoroughly enjoyed our stay and hope to return.
Jacqui
2014-10-21T00:00:00Z
Barbara and Ed's place is lovely. The apartment itself is situated above the main house, with its own separate entrance. We arrived early and were welcomed by Ed who was so kind to make us a a lovely cooked breakfast and fresh coffee. On our second morning we were treated to porridge and fresh fruit - perfect way to start our day! The apartment is extremely spacious with 1 double bedroom and 2 single bedrooms. TV gets a great signal with all the terrestrial channels available (I mention this because so many places I've stayed in have a TV but it's so annoying when they only receive one or two channels). There is an air-conditioning unit in the lounge room which came in very useful during the 40C heat that weekend. Barbara and Ed were so kind and we were able to check out quite late on our final day as there were no arrivals replacing us that day. Certainly recommend this place - but I would advise hiring a car if you're flying in from out of state as it's quite a way from the city (20 -25 mins).
Simon
2015-02-23T00:00:00Z
Barbara and Ed were fantastic, really gracious hosts and we enjoyed meeting them. In a great location with transport and cafes nearby.
Troy
2016-05-26T00:00:00Z
Thanks Barbara and Ed, was a great stay! Quiet and very comfortable.
Kristen
2015-02-16T00:00:00Z
Art der Unterkunft
Ganze Unterkunft
---
Objekttyp
Wohnung
---
Unterkunft für
4
---
Schlafzimmer
Heidelberg, Victoria, Australien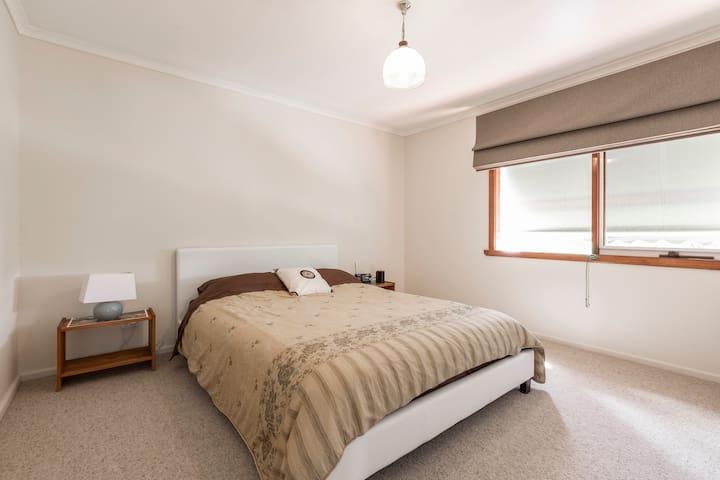 Vivian's place was absolutely perfect for my colleague who stayed here while traveling from the UK. As a local I can definitely vouch for the great location... Local trains and buses are just outside your door, supermarkets, restaurants and all manner of stores are a short walk away. The apartment is well designed with an open dining/living area and the bedrooms have plenty of space and storage. This is a great spot and I can happily recommend it to anyone wanting to stay in our lovely part of Melbourne!
Richard
2014-09-20T00:00:00Z
My family and I spent 5 days at Melbourne Villa and truly felt like we were at home away from home. The location is ideal with a very good café and Indian restaurant just in front of the property. The train station to the city (25min journey) is only 3 mins away and the Burgundy Street shopping and dining precinct just around the corner. Vivian was a most gracious host and very helpful with all our requirements and made us feel very welcome to Melbourne. I would certainly recommend this place to anyone coming for a holiday or need a fully equipped home for a short period in Melbourne at a very fair rate.
Terence
2015-01-31T00:00:00Z
I found the unit to be extremely convenient to the Austin Hospital, railway station and the local shops. It was well presented, clean and the kitchen and laundry facilities useful. The owner was lovely and very helpful. I thoroughly enjoyed my stay there.
Elizabeth
2015-11-21T00:00:00Z
This was my second booking (as a local) for another international colleague who also thoroughly enjoyed his stay. The location of this apartment is perfect, with everything you could possibly need nearby (including a coin laundrette which is open 7 days, 7am to 10pm). Vivian is very easy to get in touch with and went the extra mile with a gift for my repeat booking. Thanks again for such a great example of Australian location and hospitality! :)
Richard
2015-02-08T00:00:00Z
The host canceled this reservation 13 days before arrival. This is an automated posting.
wen yan
2017-01-10T00:00:00Z
The host canceled this reservation 5 days before arrival. This is an automated posting.
Hartmut
2017-02-28T00:00:00Z
Nice place, it was very clean and obviously recently renovated, photos definitely do show it well. it does not have 4 beds like adverised though which was disappointing. It has 3 beds of which one is a queen and Vivian said she counts that as 2 beds. Would have no problem coming back again if it was the correct amount of people visiting.
Ima & Dino
2014-11-02T00:00:00Z
Everything we needed was there. Including instructions which were clear and concise. The unit was lovely and comfortable. Well set out and has every thing you need. Even my service dog was welcomed.
Elle
2014-10-22T00:00:00Z
Art der Unterkunft
Ganze Unterkunft
---
Objekttyp
Wohnung
---
Unterkunft für
4
---
Schlafzimmer
Heidelberg, Victoria, Australien
Totalmente renovado apartamento de lujo en el CBD de Heidelberg. Cocina moderna fantástico con mesa de trabajo de piedra, abierta comedor plan, con balcón. Diseñador Cuarto de baño con ducha enorme y calefacción por suelo radiante. suelos de madera. totalmente reformado
A superb location, with shops and transport just a stones throw away and a well fitted apartment with all that we needed and more. Was very pleasantly surprised as it was our first airbnb experience. Our host Leigh was amazingly professional and efficient from start to finish. Great extra touches in the apartment made our family of 4 feel right at home. Hope to be able to stay again.
Jan
2016-05-10T00:00:00Z
The host canceled this reservation 14 days before arrival. This is an automated posting.
Deepak
2016-05-26T00:00:00Z
Great place in an ideal location close to shops and the nearby hospitals. Enjoyed the stay.
Mitchell
2017-02-25T00:00:00Z
The Host met our needs, easy instructions on location and building access. The apartment was clean, uncluttered and quiet, yet had everything we needed. Was close to shops, cafe's, restaurants - super convenient to train station and walks in the nearby parks. Thanks you very much for a really great stay.
Greg
2016-05-26T00:00:00Z
Leigh was very welcoming and helpful. Place was in a nice area close to train station and shops. Good experience overall!
Helen
2016-07-24T00:00:00Z
Art der Unterkunft
Ganze Unterkunft
---
Objekttyp
Wohnung
---
Unterkunft für
4
---
Schlafzimmer
Heidelberg, Victoria, Australien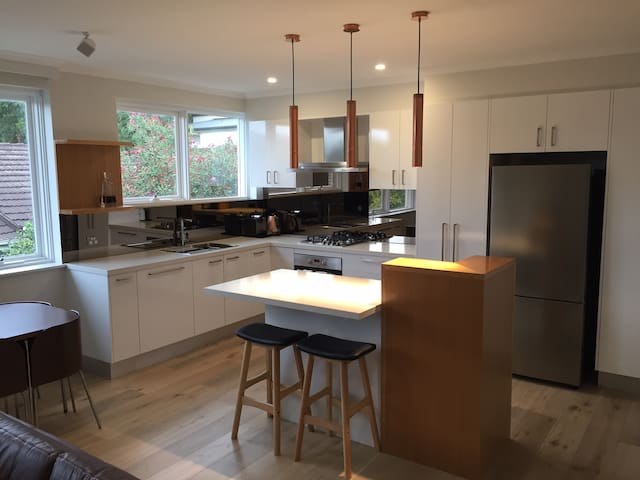 Stay in our beautiful B&G Cole designed home nestled in the Artisan Hills boutique wine region. We are located in the Research/Eltham/Warrandyte area on the Melbourne urban fringe. You will enjoy totally private and tranquil accommodation with large lounge/theatre room, bathroom and new gourmet kitchen. Outside patio with fire pit, seating and breathtaking bush views will delight. Extensive wildlife all around and only 26km to Melbourne. Montsalvat, Yarra Valley and St Andrews Market are nearby.
The apartment is located on the lower level of a beautiful home set on a magical 2 1/2 acres of bush, guests will have the complete lower level to themselves with complete privacy and own entrance. Absolute peace and tranquillity is guaranteed together with lots of wildlife including many kangaroos to watch. The rooms are spacious, clean, comfortable, modern and fitted with reverse cycle air conditioning and hydronic heating for your every comfort. The lounge room includes a full screen cinema and there are many films available for viewing. There is plenty of outside area to relax and unwind and enjoy the views, also use of a fire pit if you would like to toast marshmallows whilst watching the setting sun. Guests are free to roam the land and relax at the bottom of the paddock to watch the Kangaroos. Off street parking is available at the rear of the property close to the apartment. The apartment has a brand new kitchen complete with all appliances and cookware, home grown herbs are available in the garden for the Masterchef within you! Tea, coffee, milk, sugar and condiments are all available for free. A complimentary bottle of wine is provided for your stay - just nominate your choice of red or white! Also included are basic breakfast items of cereal, bread, milk, yogurt, free range eggs, home made preserves and fresh fruit. The bedroom has bush views and a TV so you can stay in bed and watch TV - if you prefer. Also the bed is complete with luxury bedding including a feather and down underlay which is a dream to sleep on and electric blanket for the colder months. An iron and clothing drying rack are available in the apartment.
Research is a beautiful area within the shire of Nillumbik, it is nestled between Eltham, Warrandyte, Kangaroo Ground and on the doorstep of the beautiful and popular Yarra Valley with its numerous wineries and chocolate factory. Also close by and only a 5 min drive away is the new and growing Artisan Hills area with its small boutique wineries and organic farms. There are many places of interest to visit nearby including Montsalvat, St Andrews Saturday Market, Warrandyte, numerous walking and bike trails and great local cafes and restaurants. Research is only 26km from Melbourne CBD but feels like a million miles away from the city! A trip to the CBD is only 35mins outside of peak hours, also only 40mins to the airport. The local shops are 5 mins in the car or a 15 min walk and include a lovely cafe, bakery, post office, butchers, supermarket and liquor store, hairdressers, doctors and pharmacy. Takeaway food includes fish and chips, charcoal chicken and pizza. We are also very close to the wedding venues of Ballara Receptions, Inglewood Estate and Montsalvat.
Helen had a beautiful home and was extremely accommodating. The room was essentially a separate apartment with several options for breakfast provided by Helen. I would absolutely stay here again.
Leah
2016-04-02T00:00:00Z
Helen is great host! The place is perfect for holiday. Nicely renovated kitchen n bathroom, home theater and big screen with projector for your entertainment, priceless scenery just make you Wow! Kangaroos are just bonus. She will prepare nice and tidy breakfast fill in the fridge, all kind of drinks including red wine, white wine, soft drinks and yogurt. Recommend you to visit her definitely!
Esther
2017-03-14T00:00:00Z
Perfect view from the balcony. Easy to forget the city is relatively nearby.
Siobhan
2017-01-29T00:00:00Z
Fantastic place to stay, relax and to get away from the busyness of life
Harley
2017-04-08T00:00:00Z
Very neat and tidy home with lots of little bonuses in the kitchen. There were teas, biscuits, a bottle of wine, milk, soft drink, juice, etc... even some home made banana bread. Would recommend to couples or people travelling as a pair. The home entertainment theatre was also a bonus!
Timothy
2017-04-10T00:00:00Z
We had a great stay at Helen's for our weekend in and around the Yarra Valley - it was a lovely, modern, clean and well equipped property with a spacious outdoor patio area and great views. It is well located to access the Yarra Valley and surrounding areas! Helen gave some great reccomendations of cafés, restaurants and wineries close-by - would definitely stay again!
Elliot
2017-02-04T00:00:00Z
Great place to stay. Our visit was very short (2 nights). Anything we could possibly have wanted was to be found in the apartment. Would say that to live here you would definitely need access to a car as at the top of a hill. Lovely scenery around and a very quiet neighbourhood. If we return to the area, we'll definitely choose this again.
James
2017-02-12T00:00:00Z
Such a lovely spot with views across the valley to bushland. Kitchen was well-equiped, everything supplied and the space was great. We only stayed briefly but loved it and although we don't watch much tv the novelty of watching a movie on the projector was great.
Charlotte
2017-01-10T00:00:00Z
Art der Unterkunft
Ganze Unterkunft
---
Objekttyp
Wohnung
---
Unterkunft für
2
---
Schlafzimmer
Research, Victoria, Australien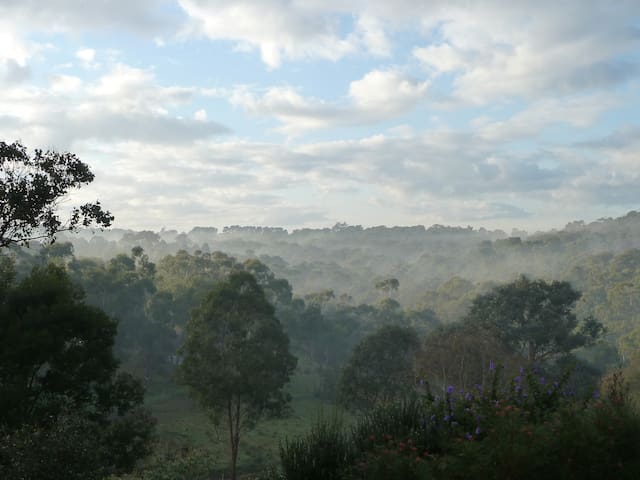 你一定会喜欢我们的地方,我们的家庭将让您度过一个难忘的。您将享受,我们的大型一室公寓设有连接毗邻我们的家,与所有的物质享受,其中包括一间休息室,电视。我们位于亚拉河。我们有只母鸡(新鲜鸡蛋),素贴片和游泳池。对亚拉河谷的大门一步,酒厂只有10分钟的车程或几步之遥Monsalvat(艺术家殖民地)和婚礼场地。
一室公寓约为40平方米自成体系带连接和一个小厨房,带有大屏幕平板电视的休息区。远远超过任何酒店房间更好!有一个在工作室前的小甲板,欢迎您使用我们的烧烤。
在亚拉河谷,这个世界的独特和美丽的部分的门一步。你会不超过10分钟的路程,从一个酒厂。 附近的圣安德鲁斯的郊区,具有一定的市场,并与现场音乐,每周六酒吧。 有三个非常独特的婚礼场地附近Monsalvat,Ballara和Ingelwood教堂。 我们有一个小铁路,许多美丽的公园,伊登戴尔场,农贸市场和如此多的探索
Kathi was an amazing host, they had a lovely family and a very hospitable environment. Kathi provided a lift for my family and I and made sure we had a map and knew how to get home. The place itself was very clean and had a homely feel. Would definitely recommend staying.
Max
2016-11-05T00:00:00Z
The accommodation and hostess were excellent. Only downside was the weather (it rained incessantly!) - we can't put that against Kathi however.
Richard
2016-10-22T00:00:00Z
Kathi, Jamie and Mia were all very welcoming, and took care to ensure my stay was agreeable, from fresh eggs from their hens to offer of a lift if needed, from nearby Montsalvat. The studio flat was very comfortable and the bush surroundings beautiful and restful. Plus I was invited to use their very pleasant pool. I could not have hoped for a better experience. Highly recommended!
Bronwyn
2017-01-30T00:00:00Z
This property is in such a beautiful setting and the hosts were so lovely. Very comfortable bed too!
Linda
2017-03-11T00:00:00Z
Loved, loved, loved our stay at Kathi's! Our experience was picture perfect -- private space among the gum trees with gracious hosts nearby for conversation, driving directions, and suggestions about bush walks, restaurants, grocery, and other outings. St Louis is half a world away from Eltham (and kangaroos!), but we hope to be back one day!
Harrison
2017-02-20T00:00:00Z
We absolutely loved staying at Kathi's. Not only was the accommodation modern, clean and had everything you needed with the most comfortable bed but the location was absolutely stunning! We used the swimming pool, barbecue facilities and there was even a play area with swings, a tree house and a slide for my little boy. Kathi and her family were more than accommodating, going the extra mile to make us feel welcome and have a fantastic stay. We could not recommend this place anymore!
Linzi
2016-12-08T00:00:00Z
Kathi and her daughter could not have done more to accommodate us, even leaving us with some basic breakfast provisions. The place is so clean and fresh. Kid friendly too. We would definately recommend this place
Caroline
2016-10-15T00:00:00Z
Kathi and Jamie's studio was clean comfortable and affordable.lovely setting .comfortable beds and the best shower .friendly and welcoming hosts .will definitely be back when in the area again .
Heather
2017-02-14T00:00:00Z
Art der Unterkunft
Privatzimmer
---
Objekttyp
Wohnung
---
Unterkunft für
4
---
Schlafzimmer
Eltham, Victoria, Australien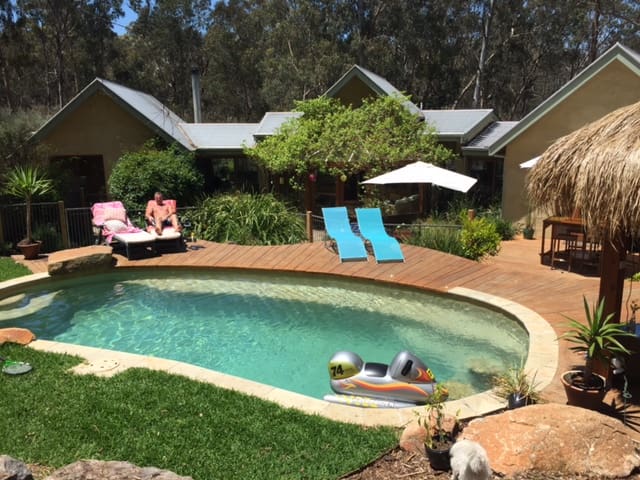 Fantastic place to stay, clean and tidy with all the comforts of home. Leigh was the perfect host, great communication, helpful, polite and friendly. Could not ask for a better place to stay! Really appreciate it all
Amanda
2016-10-13T00:00:00Z
Leigh was very accommodating and although we were left to our own - I knew she was always available should we have had any issues. Her place was perfect for our needs. It was very spacious, well furnished and very private, whilst also being very close to Rosanna station with easy access to pretty much everything Melbourne has to offer. To top it off, we were welcomed with a small guest package of fresh fruit and milk.
Timothy
2016-03-16T00:00:00Z
Had an absolutely fabulous stay. Everything was really neat and tidy. Plenty of room and really lovely location being so close to the parks. Host was very communicative and helpful. Would definitely stay here again!
Giselle
2015-11-03T00:00:00Z
Host was amazing wwith communication and last minute changes. Thank you Leigh!
Esther
2016-12-04T00:00:00Z
Great little apartment that suited our needs to a tee. Easy walking distance to Rosanna railway station and local shops. I didn't meet Leigh in person, but he was in contact at the appropriate time and always promptly responded to my queries. If I return to Heidelberg (and I hope I do), I know where I'll be staying. -Cheers
Gavin
2015-12-27T00:00:00Z
Art der Unterkunft
Ganze Unterkunft
---
Objekttyp
Wohnung
---
Unterkunft für
6
---
Schlafzimmer
Heidelberg, Victoria, Australien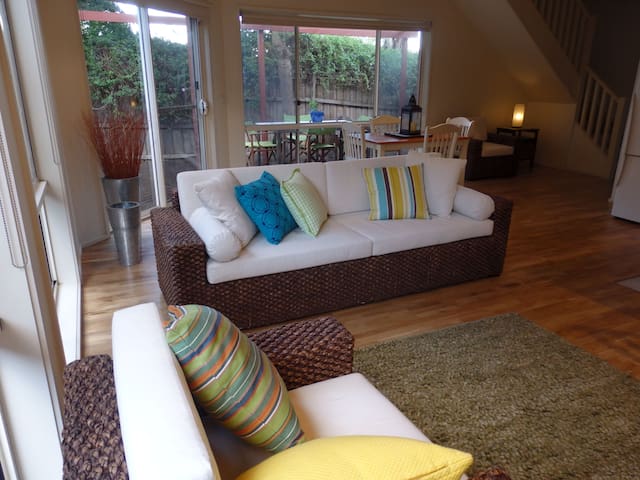 This luxury apartment is only 5 minutes walk to the one of the best shopping centers in Doncaster. Only 2 minutes walk to bus station and direct 907 bus route to CBD. Close to all amenities such as Supermarket, Office Works and Schools. This apartment is good for couples, solo adventures and business travelers.
Art der Unterkunft
Privatzimmer
---
Objekttyp
Wohnung
---
Unterkunft für
2
---
Schlafzimmer
Doncaster, Victoria, Australien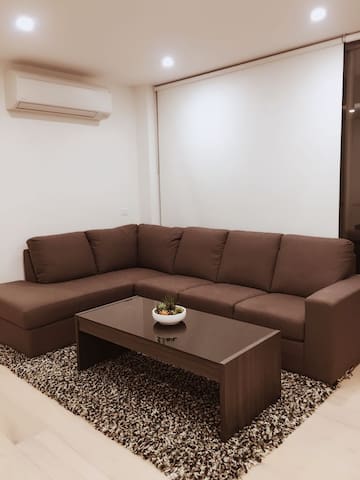 Our modern self-contained two bedroom apartment located at door way to Rosanna station. Fully air conditioned each room. Within half hour to Melbourne CBD. And within 30 minutes drive to airport. Free Underground parking. Free wifi Super close to local cafe, shops, restaurants, banks and chemist. Welcome breakfast package are included in the rate:)
Our two bedroom apartment on the second floor of totally three levels. She is very close to train station and bus stop(2mins walk). Surrounded by shops, cafe, banks and supermarket. One Free underground car parking lot, and free storage cage car parking level for guests use:)
Rosanna is a very safe, convenient, leafy suburb.
This is an excellent place for a small family. Everything required for a short stay is available inside the unit and the host are very cooperative and responsive.
Mazen
2017-03-03T00:00:00Z
Sainan's place is very nice. The trainstation to city is right behind the house and there are many shops and restaurants near the house. Four of us really enjoyd staying in Sainan's place :)
Mariell
2017-03-29T00:00:00Z
Location is great. Coffee shops, cafes, restaurants, and a supermarket very close. Apartment is a good size and we were able to have our grandson stay with us. Shower was good - water hot! Sainan was lovely. Very responsive and accommodating.
Venessa
2017-04-01T00:00:00Z
Great place and a really lovely host
Kate
2017-03-16T00:00:00Z
A handy position for train and local buses. Easy to but food at local supermarket and 2 restaurants in walking distance
June
2017-03-07T00:00:00Z
We 4 people stayed in this lovely unit. Sainan was a great host who made sure every required items were available. She provided clear information that helped us to check in/out on time. Unit was clean and lovely to stay. Close to public transport and shops.
Tariqul
2017-01-28T00:00:00Z
Great stay and a lovely helpful and very prompt host!
Rekha
2017-04-08T00:00:00Z
Sainans apartment was clean and comfortable. The beds slept well, loved the coffee shop across the road
Rista
2017-03-13T00:00:00Z
Art der Unterkunft
Ganze Unterkunft
---
Objekttyp
Wohnung
---
Unterkunft für
4
---
Schlafzimmer
Rosanna, Victoria, Australien
**My place is open to everyone, from all cultural backgrounds, religions and genders** Welcome to the coooozy place ❤ The apartment is close to La Trobe and RMIT University. 30 min drive from Melbourne CBD (1 hour tram). Relax and sunny, in love with nature. A private room for you:) *Construction work nearby these days, may be noisy at day time !
Very easy, "kwel" place. Alina is so helpful and her place is kept so neat and tidy. Even when we missed each other, we left notes so was easy to communicate. Hope to be back! Travellers tip, go to bundoora "uni hill" for bargain hunting!
Sybil
2016-09-10T00:00:00Z
Nice place to stay here.
Ramesh
2017-01-14T00:00:00Z
Everything was excellent! Alina is so friendly and kind, and her house soooo beautiful, I really want stay her house next time.
CHU
2016-12-21T00:00:00Z
Very convenient to check in, park, and stay. The property is very clean, good wifi, and the host is nice.
Feng
2016-12-24T00:00:00Z
A light filled apartment and just as Alina describes - Thank you for your hospitality. Highly recommend.
Lucinda
2017-04-07T00:00:00Z
Lovely room, quiet area.
Leisha
2017-02-13T00:00:00Z
Convenient and comfy as home as always!
Yihan
2017-02-20T00:00:00Z
Alina was great and her place was very quiet and was lovely to stay. Will definitely recommend to a friend.
Samanthy
2016-09-18T00:00:00Z
Art der Unterkunft
Privatzimmer
---
Objekttyp
Wohnung
---
Unterkunft für
2
---
Schlafzimmer
Bundoora, Victoria, Australien
ELLIA Apartments in Doncaster are available for both short and long term stays, these fully furnished apartments offer the best of modern and luxury living. These comfortable 2 & 3 bedroom apartments boast an expansive open plan layout with a fully-equipped kitchen and spacious living/dining areas. Other amenities include LED TV, high speed Wi-Fi/internet, air-cond and heating. These perfectly located apartments are in close proximity to surrounding restaurants, Westfield Doncaster
Good service
Yilin
2017-03-31T00:00:00Z
The apartment is very peaceful and quiet. It is very clean, spacious, has everything you'll require in an apartment. It is just like how it is in the pictures. The host was also very helpful and answered all our enquiries promptly.
Nadia
2017-02-17T00:00:00Z
New Apartment Building with spacious living and outside balcony area. We stayed in Apartment 202 (2 bed) on the top floor. Beautifully furnished and is in a great location for easy access to Westfield Shopping Centre and main Freeway. We slept in the middle bedroom as the front room was a little too noisy on the main road, so was good to have the option of another room. Great kitchen however the apartment is like a hotel with only a few tea and coffee bags provided. Guest was responsive and great with communication. Secure car space is provided in the building.
Michelle
2017-02-26T00:00:00Z
Thank you for a pleasant stay
sabina
2017-03-25T00:00:00Z
Everything was as advertised and more than expected. Very nice apartment which was fully stocked and had everything we needed.
Mitch
2017-02-11T00:00:00Z
Brand New Apartment. Close to Westfield Doncaster Shopping Town!
Rex
2017-02-23T00:00:00Z
Overall was a good and enjoyable stay.
Adrian
2017-03-20T00:00:00Z
Art der Unterkunft
Ganze Unterkunft
---
Objekttyp
Wohnung
---
Unterkunft für
4
---
Schlafzimmer
Doncaster, Victoria, Australien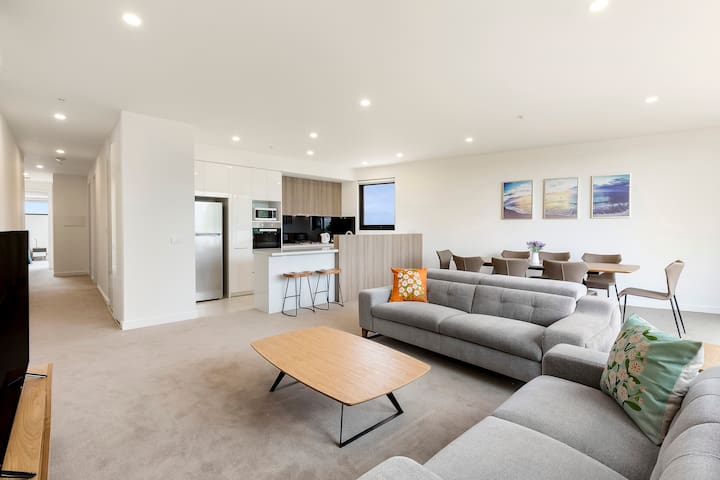 Our home is pretty near The Pines Shopping Center. It's only take you 5 mins walk to the Pines. In The Pines, you can buy almost all the things you need. Just 20 mins by car. You could get to Waterford park. I'm sure you can see some kangaroo!
独立卧室,独立衣帽间,独立洗手间;153X200m实体床;厨房可用;客厅餐桌均可用"Room is brand new, very tidy and well furnished. Neighbourhood is quiet and comfortable. "
全新装修,整洁有序,景观一流。设备齐全,适宜居家烹饪。紧邻购物中心,满足各种生活需求。多条公交线路通过,出行便捷。提供地下停车位。房东热心、负责。推荐!
敏
2016-10-17T00:00:00Z
It has been a really pleasant stay. The apartment is well equipped, very tidy and everything is brand new. The host is nice and very considerate. We are especially impressed by the huge dining table and the view. It has almost everything we can hope for in a holiday home.
Yi
2016-02-18T00:00:00Z
Art der Unterkunft
Privatzimmer
---
Objekttyp
Wohnung
---
Unterkunft für
2
---
Schlafzimmer
Doncaster East, Victoria, Australien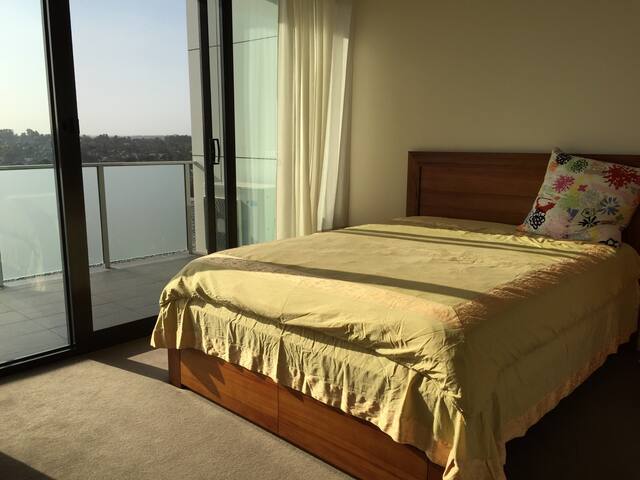 Welcome to Melba. Near new fully self contained apartment with free Wi-Fi and Foxtel, situated very close to the Westfield Doncaster Shoppingtown, Cinemas, Aquarena gym/pool, Montsalvat Arts Complex, city freeway, public transport, public hospitals and the Templestowe Village restaurants precinct. Yarra Valley Wineries are nearby. Phillip Island is approximately a 1.5 hour drive away via the freeway. A continental breakfast hamper is provided to start you off!
The Space On offer is a tastefully decorated, very clean, self-contained apartment, which has its own private entry from the street. Free parking is also available. The apartment has 2 bedrooms, one with a queen size bed and one with a double bed. From the near new kitchen, you overlook the dining/lounge area with great views of the garden and herb garden which you are free to use. A breakfast starter pack and other goodies are provided for you when you arrive. Note also, that Melbourne has great drinking water! The bathroom is filled with what you need and includes towels, soap, shampoo, hairdryer etc. Local stores are a 5 minute drive away, with Westfield Doncaster Shoppingtown containing various retail shops, a large food court, restaurant and a Village Cinema. From our back gate you can access our local public swimming pool, wellness centre and gym which also has a café that serves great coffee. Public transport is nearby, where buses run regularly into the heart of Melbourne's CBD which is 20 minutes away. Also you may want to enquire about our local tours to nearby Wineries and the Chocolate Factory in the Yarra Valley. We can provide relevant rates and availability details. We are sure you will enjoy your stay.
Manningham offers an array of exciting activities for people of all ages including markets, galleries, heritage sites, sport and recreation opportunities, festivals and events. Manningham has a range of opportunities for those who like to explore the outdoors including an abundance of parks, walking tracks, the meandering Yarra River, bike trails and picnic spots. For those with an interest in the arts, there are local galleries, art trails and studios, including the Manningham Art Gallery and Arts Studios, which have regular exhibitions, activities, courses and events. There is a mix of shopping and dining opportunities as well as local festivals and events that help celebrate the diverse and vibrant nature of our community. (URL HIDDEN)
Anna has been very helpful and welcome us with a basket of fruits and great breakfast food! Thank you and we had enjoyed our stay with comfort!
Lucy
2016-10-05T00:00:00Z
Anna and Greg are the most amazing hosts. We stayed for four nights in their incredibly beautiful place. There were surprising treats laid on for us in the fridge and cupboards and the conversations with both Greg and Anna were extremely genuine and lovely. The hospitality of Anna and Greg resulted in an overall experience that was second-to-none. Just a wonderful experience. Highly recommended. Karen and Matt
Matt
2016-12-04T00:00:00Z
My relatives came over for my wedding and stayed at Anna's beautiful apartment, Anna was so thoughtful and helpful, my relatives enjoyed everyday during their stay, location was perfect, close to shopping centre , swimming pool and the local ruffey lake park, we highly recommend this place and will come back in the future !
Kevin
2016-08-11T00:00:00Z
Its a neet, tidy place to live, warm and good size rooms and living area. Near to everything. Love to stay this place on any next visit. Anna and Greg are greate host as well.
Muhammad Jamil
2016-07-02T00:00:00Z
Anna and Greg made us feel so welcome. They couldn't do enough for us. The apartment was perfect. Very clean and spacious. We felt so safe and relaxed. I will definitely stay here again. We can't wait to go back. Thank you Anna and Greg for being the best hosts and the nicest people.
Ralph
2016-08-24T00:00:00Z
Everything was great, we had a great time staying at Anna's place, the host was very welcoming and warm. We had our own privacy and Anna was very easily reachable. Place was extremely clean.
Ian
2016-11-04T00:00:00Z
Fantastic apartment, has everything you need including washing machine. I stayed with my two kids for 5 nights and it was perfect, two large bedrooms, very large kitchen-family-dining room. Kitchen is very well equipped with every you need. Hosts are very friendly and welcoming - I couldn't fault anything, we are planning on booking again in a few months when back in Melbourne.
Catherine
2016-05-27T00:00:00Z
Overall, the owner was friendly and the stay was lovely, comfortable and i find it conveniece where the stay located just next to a swimming pool which is great. i would definitely come back and visit again.
Shang Bing
2016-09-04T00:00:00Z
Art der Unterkunft
Ganze Unterkunft
---
Objekttyp
Wohnung
---
Unterkunft für
4
---
Schlafzimmer
Templestowe Lower, Victoria, Australien
Gib deine Reisedaten ein, um den aktuellen Preis zu sehen. Es können zusätzliche Gebühren und Steuern anfallen.