Our compact guest studio in leafy Abbots Langley is 5 minutes drive from the Harry Potter Studios and a 30 minute train into central London. The heated outside pool and gardens are also available for guests to share in the summer.( June to September) Ideal for couples and professionals working
Sehr empfehlenswert.
Karl-Heinz
2017-01-23T00:00:00Z
Bereits vor unserer Reise erhielten wir von Miranda wertvolle Hinweise und Tipps. Sie organisierte auch unseren Transfer vom Flughafen zum Studio. Dort wurden wir sehr freundlich und warmherzig empfangen. Benjamin, der Sohn von Miranda, den wir auch kennenlernten, war auch sehr behilflich. Das Studio ist modern und zweckmäßig eingerichtet. Durch die ruhige Lage und den wunderschönen Garten hinter dem Haus konnten wir uns gut entspannen und neue Kräfte sammeln. Die Kinder freuten sich über das Holzhäuschen mit den zahlreichen Spielen. Leider konnten wir den Swimming-Pool wegen den niedrigen Temperaturen nicht benutzen. Insgesamt war es ein sehr schöner Aufenthalt im Hauses Quenney. Nochmals herzlichen Dank dafür.
Rita
2016-05-22T00:00:00Z
We spent two nights here. It was a lovely little studio with everything we needed. Although it was small there was enough room for two adults and two children over 10. The garden was beautiful and relaxing and Miranda had a little house filled with different games, and also a full size air hockey game. Miranda was very nice and helpful and gave us a lot of good tips for our stay. The neighbourhood was very nice and quiet with the Abbots Langley high street with a supermarket and some nice restaurants just a 10 minute walk away. The main reason for staying in this area was that Harry Potter studios was so close. It took only a few minutes in the car and parking outside the studios was very easy and free of charge. We would definitely like to come back to stay in Miranda's studio.
Carin
2016-05-07T00:00:00Z
Miranda did everything she could to make this stay a great one. It was a fabulous apartment, plenty of room for two people and more if needed. Miranda was very helpful and we could go to her to ask for anything that we needed during our stay. Would definitely stay here again if we were doing a harry potter trip. There was shops nearby and miranda told us about all the local takeaways also. Very lovely place and hope to stay again. Beautiful! Would definitely recommend to anyone doing the harry potter tour :)
Pilar
2016-09-23T00:00:00Z
Our 4 days trip in London was absolutly perfect! We had a warm welcome from Miranda. She had gave us a lot of advices about the things to do in London. The house of Miranda is fantastic, perfect for for a family with children. We have found every thing we needed (and more!). The place is peacefull, not noisy at all. We slepped very well! London center is easily accessible by train. You can safely park your car by the house. We will surely keep this address for a next trip.
Annabel
2016-03-05T00:00:00Z
C'est un petit logement indépendant au rdc, comprenant une pièce avec 4 couchages + cuisine et salle de bain, le tout est neuf et très propre. Il offre un accès direct au jardin. Situé non loin des studios H.P., il est également bien placé pour accéder à Londres par le train, notamment. De plus, le village de Abbots Langley tout proche est typique et très sympa. Enfin, Miranda est vraiment très gentille et serviable. Ce fut parfait pour nous !
Olivier
2016-04-11T00:00:00Z
The apartment was lovely but very compact. It was suitable for a couple but there was no privacy with it only being one room with integrated kitchen and a separate shower-room. My 10 year old boy did not really relish such close proximity to his mother! The beds are a double sofa bed and 2 single cube beds. They were actually very comfortable and we slept very well although they filled the room when set up. My main issue was that I had originally booked because there was a 'heated pool' which I thought would appeal to my son. Unfortunately it is heated only by the sun in summer and was therefore closed when we visited. There is however a games room at the bottom of the garden with a fabous air hockey table which my son and I enjoyed. I suffer with a knee injury and must point out that unless you have transport (which we didn't) it is a little out of the way for just nipping for a pint of milk. The shops are about 15-20 minutes walk away, which for the physically able is no problem but it was a little difficult for me. I suggested to Miranda that it might have been nice for there to be a pack of 'basics' there for when people arrive - tea, sugar, milk, bread, fruit etc - especially if they are arriving late and don't want to have to go back out for provisions. We were visiting the Harry Potter Studios and the apartment is perfectly situated for that. The train into London was only about 30 minutes journey which was great. Miranda is absolutely LOVELY, very helpful and took on board everything I said. It IS a lovely little room but just didn't really suit our purposes.
Deborah
2016-10-21T00:00:00Z
Very friendly and helpful host. Apartment was very clean, every amenity and the additional bonus of the pool and games room was fabulous. Two adults and twos kids fit snugly and comfortably. The kids say they want to come back and swim
Matthew
2016-08-09T00:00:00Z
Art der Unterkunft
Ganze Unterkunft
---
Objekttyp
Wohnung
---
Unterkunft für
4
---
Schlafzimmer
Abbots Langley, Vereinigtes Königreich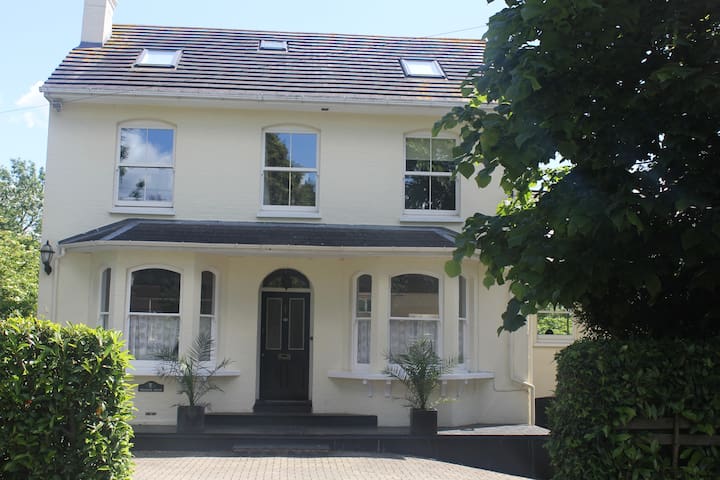 Fabulous Doppelbett, Memory-Schaum-Matratze + Bettwäsche aus ägyptischer Baumwolle. HD-TV, DVB-T + in DVD gebaut. Tee / Kaffee, Kekse + frische Milch. Weiche Baumwolle Badetücher + Handtücher. Kosmetiktisch, Schubladen und Platz zum Aufhängen. Gemeinsame Nutzung von großen, modernen Badezimmer - Dusche und Badewanne. Der Zugang zu große Küche, ein separates Kühl- / Gefrierschrank für die Gäste. Freie Nutzung von HOT TUB im Garten !!! Lovely, viktorianischen Haus in Bushey - 5 Minuten zu Fuß zum Bahnhof, nur 17 Minuten Schnellzug nach London Euston lenken.
Northern, Victoria, Hammersmith & City, Circle und District Linien - Wir sind gerade in London Euston mit einem schnellen, direkten Zug am Rande von London. Bequemer als sich in London zu bleiben, wo die Preise in der Mitte höher und Fahrzeiten sind viel länger sein. Schnelle Züge fahren jede halbe Stunde mit fünf Minuten zu Fuß zum Bahnhof - Oyster-Karten verfügbar für den Einsatz und Zugfahrpläne geliefert. Zu Fuß zu den Geschäften, Restaurants, einem riesigen Tesco Extra und großes Einkaufszentrum. The Harlequin Einkaufszentrum ist zehn Minuten Fahrt / 15 Minuten zu Fuß, mit dem traditionellen Mischung aus großen Kaufhäusern wie John Lewis, M & S, Zara, BHS, River Island und Primark um nur einige zu nennen. Innerhalb von 10 Minuten von Warner Harry Potter Studios. Bushey ist ein schönes Dorf in Watford mit Zügen in London, bequemer und schöner als in der Nähe von Watford Junction zu bleiben. Wir sind 25 Minuten vom Flughafen Luton und 35 Minuten zum Flughafen Heathrow.
Eine ruhige, grünen Straße mit großen Edwardian Häuser und viele kostenlose Parkplätze innerhalb von fünf Minuten zu Fuß zum Bahnhof.
Vielen Dank für den super,tollen Aufenthalt in London. Wir haben uns bei Philippa und Familie sehr wohl gefühlt.Das Haus ist sehr stilvoll eingerichtet. Die Lage ist sehr ruhig und etwas außerhalb von London.Der Bahnhof Bushey ist fussläufig schnell erreichbar, mit dem Zug ist man in 20 Minuten in London. Wir kommen wieder.
Francesca
2016-10-30T00:00:00Z
Helen made me feel really welcome in her lovely home. It was very relaxed and comfortable and I wouldn't hesitate to recommend. The bed was very comfortable and the room very clean and homely. Lovely area too.
Chris
2015-11-22T00:00:00Z
We had a flying visit to but it's definitely luxury. A beautiful home, great breakfast and we were made to feel very welcome. Thank you!
Katie and Vicki
2015-12-12T00:00:00Z
Philippa was extra attentive to everything from giving me directions to get to her place and making sure I had everything I need once I got there (and more). I could not recommend this place more for someone who is looking to be within half an hour distance from the city center by local transit as well as a comfortable place to rest at. The room is even cosier than shown in the pictures and I really want to thank Philippa and her family for making my stay in London so enjoyable and pleasant!
Doreen
2015-12-02T00:00:00Z
Gorgeous room and extremely friendly host make us have an unforgettable and enjoyable experience in London!!
Meng-Han
2016-11-09T00:00:00Z
Philippa is a wonderful host and the place is brilliant. We recommend to stay there. It is only 17 minutes far away from London and close to Warner Bros Studio. Don't hesitate!
Clément
2016-09-04T00:00:00Z
Philippa was great, after having troubles with traffic and arriving (very) late, we had no trouble getting in and getting some well needed sleep! Room has everything you need. And the dogs are a great added extra. Thanks for having us!!
Ben
2016-11-22T00:00:00Z
Great and friendly option for anyone visiting London
Peter
2016-11-25T00:00:00Z
Art der Unterkunft
Privatzimmer
---
Objekttyp
Haus
---
Unterkunft für
2
---
Schlafzimmer
Watford, Hertfordshire, Vereinigtes Königreich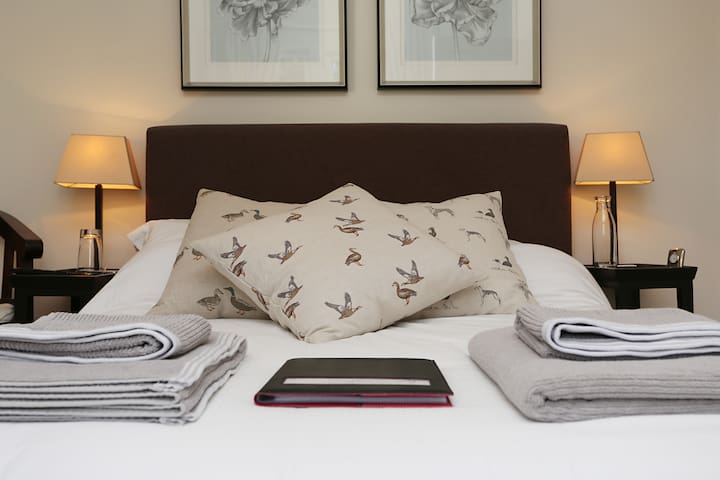 Nah an Harry Potter-Welt in den Leavesden Studios und zugänglich zu London, das ist ein Doppelzimmer in einer günstigen Lage. Die Wohnung ist sauber und ordentlich und verfügt über eine moderne Küche und Dusche. Die Paare sind auch willkommen zu bleiben.
Das Zimmer in Chris' Wohnung war ordentlich, gemütlich und sauber. Das Bett ist sehr bequem. Die Küche und das Bad sind modern ausgestattet und aufgeräumt. Im Wohnzimmer standen ein paar Kisten in der Ecke. Chris war sehr freundlich und hilfsbereit. Die Entfernung zu den WB Studios betrug ca. 10 Minuten mit dem Auto, gegenüber vom Haus befindet sich ein großer Parkplatz (8:30-17:00), direkt nebem dem Haus sind zwei indische Restaurants und ein kleiner Supermarkt. Die Wohnung von Chris ist zwar winzig, dafür aber gemütlich und einladend. Die Terrasse haben wir nicht benutzt, da sie nicht besonders schön ist und man nur in die unschönen Hinterhöfe der Nachbarn guckt. Insgesamt war es ein guter Aufenthalt und ich würde jederzeit wieder bei Chris buchen!
Annika
2016-09-24T00:00:00Z
Chris was very friendly and welcoming. He was really flexible with our arrival and great with communication. The room was exactly as advertised; very clean, comfortable. This made for an excellent place for us to sleep for our stop over in Watford! Would definitely recommend this room!
Mariah
2016-11-14T00:00:00Z
I had a great stay with Chris for a week, he was very welcoming and gave me as much space as I needed. I had a nice comfortable double bed and strong shower which is all I would ask for. It's an 8 minute drive to leavesden studios so perfect for anyone working out of the studio. I would definitely recommend Chris to anyone looking for a place to stay in this area.
Sam
2015-06-21T00:00:00Z
Chris's room for Airbnb was great. It was clean, spacious and very convenient. Chris himself is a great guy, picking me up from the train station late at night and a pleasure to chat to! Very welcoming and friendly. Highly recommend ! Would definitely go back if my job requires for me to be in Watford.
Jessie
2016-03-02T00:00:00Z
Chris is cool! We stayed one night and everything was just perfect! Clean flat and room, walked to WB studio from there. Highly recommend to stay at Chris' place!
Ekaterina
2016-05-22T00:00:00Z
Chris was very helpful and explained how everything worked, The room is just as it is on the photo and very comfortable. Would definately stay again.
Roger
2015-12-02T00:00:00Z
After some initial difficulty making contact, Chris was friendly and helpful. Above a row of shops and restaurants, the entrance is not easy to find and not particularly inviting. The flat is fairly basic but provided me with a bed for the night... Bed very comfortable, wifi excellent! Parking is possible on the street nearby.
Chris
2015-06-23T00:00:00Z
Chris is an amazing person! I only stayed in Watford for one night and he helped me very much with everything I needed. Very comfortable room next to many shops, restaurants, cash machines,...perfect place to stay and perfect friend!
Isa
2016-07-27T00:00:00Z
Art der Unterkunft
Privatzimmer
---
Objekttyp
Wohnung
---
Unterkunft für
2
---
Schlafzimmer
Watford, Vereinigtes Königreich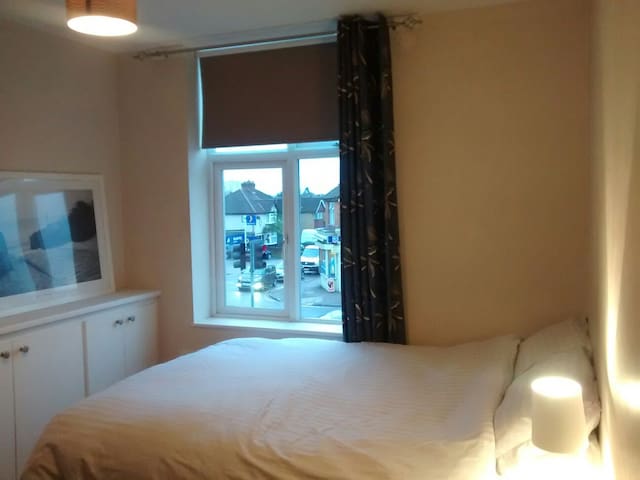 Große offene Küche / Essbereich mit Glasschiebetür zum Belag. Separates Schlafzimmer und ausziehbares Sofa bietet Platz für 4 Personen. Schnelle Zugverbindung nach London (20 Minuten). Hunde willkommen und PET-Sitzung durch TheLeadRole. Dedicated Parkplatz und WiFi.
1-Zimmer-Bungalow. Separates Gebäude. 2 Betten - ein ausziehbares Bett.
* In Bushey gelegen - 20 Minuten zum Zentrum von London mit dem Zug * 10 Minuten Fahrt zu Harry Potter Warner Brothers Studio * 5 Minuten zu Fuß Stadtzentrum Watford - Nachtleben, Shopping und Unterhaltung
Sehr ruhig gelegener Bungalow mit guter Ausstattung in einem Vorort von London. Die Räume waren sauber und geräumig, der Parkplatz auf dem Grundstück der Gastgeber eine große Hilfe. Das Wohngebiet ist angenehm und sicher, mehrere Restaurants und Geschäfte befinden sich in unmittelbarer Nähe. Gute Verkehrsanbindung nach London, in ca. 20 Minuten erreicht man die Innenstadt kostengünstig mit der Bahn. DIe Gastgeber waren jederzeit nett und hilfsbereit.
Steffen
2016-09-24T00:00:00Z
Die wunderschöne Terasse vor dem Bungalow war sehr einladend. Leider hat das Wetter nicht so mitgespielt. ;-)
Simone
2017-02-27T00:00:00Z
Provided Christmas tree! Clean towels, milk etc was a nice touch. Area is lovely, I grew up near there. Listing was extremely accurate.
Esther
2015-12-27T00:00:00Z
Lovely place, great hosts. Would definitely visit again
Thomas
2016-03-07T00:00:00Z
I stayed with Jan and her husband for 1 night and it was a complete pleasure . The accommodation is offset from the main house so you feel as though you have complete privacy Lovely interior , very homely . Communication fantastic and the host themselves were incredibly accommodating . If you are looking for a place to stay in or around Watford I would highly recommend
Andrew
2015-12-18T00:00:00Z
The listing was as listed and our hosts were really welcoming. The bungalow is hidden away and you really feel like you are on holiday.
Amy
2016-05-21T00:00:00Z
We had a great weekend stay at Jan's lovely bungalow. Really nice apartment with all the mods cons and gives you that Florida feel in Hertfordshire. Would gladly stay there again.
Antony
2016-07-19T00:00:00Z
Place as described, friendly host who was always available if help was needed.
Angus
2016-06-17T00:00:00Z
Art der Unterkunft
Ganze Unterkunft
---
Objekttyp
Bungalow
---
Unterkunft für
4
---
Schlafzimmer
Watford, Vereinigtes Königreich
Beautiful large bedroom with Kingsize bed & views over the garden. Newly decorated with very large wardrobes and drawers with TV, radio and Wifi. Full use of house. Just 7 mins walk from WB Studios and Harry Potter and bus to Watford and London.
Our home is the closest Airbnb listed property to Warner Bros Studios Leavesden and the Harry Potter visitor attraction and has been featured on Bloomberg TV as a great home to stay at! Our home is a modern 3 bedroom house with large rooms which have all been recently redecorated and comfortably furnished including 2 bathrooms and a modern kitchen. Our main guest bedroom has a Kings Size bed with television and Free Wi-Fi internet. We have a great little garden too with outdoor seating and eating in the summer and our vegetable patch in the winter. Try some freshly grown food from or garden or simply enjoy a drink outside on a warm evening after a busy day working or sight-seeing. **If our main guest room is booked up you may want to try our single bed room on our other listing** Our guests are treated like one of the family with the use of the house and family living room. Tea and coffee are provided along with the usual cooking facilities and full access to the kitchen. If you stay for more than a day or so then there is a washing machine and tumble dryer too. All guests receive a complimentary breakfast and if you are around when we are eating other meals in the day you are very welcome to eat with us. We live in a quiet suburban street with a small supermarket and post office just one minutes walk away. There is a cinema and bowling complex 10 mins walk away along with several restaurants and equally close is the Warner Brothers Leavesden, Harry Potter Studios and Tour. Plenty of parks, gyms and sports activities too. 100 metres from bus stop with very regular 15mins bus journey to Watford town centre and train stations with frequent trains to London(every 5mins). Watford also has its own "tube" station. For drivers we are 3 minutes from the M25, 5 minutes from the M1 with easy access to surround Hemel Hemstead, St. Albans, Hatfield, Luton and Harrow. We will try and make your stay unique memorable and we'll help you plan anything you need to enjoy your time either in London, with Harry Potter or the lovely green English countryside. We'd be happy to take you out for a day trip and see some of the wonderful sights that Britain has to offer.
We are in a lovely quiet and spacious neighbourhood. Trees and gardens everywhere with a large park and woods at the end of the street. There is a post office/newsagent and small supermarket just 2 minutes walk away and buses every 10 minutes too. We are only a few minutes walk to both Harry Potter and WB Studios. 10 minutes walk from a multi-screen cinema with restaurants, bars and bowling alley and a short drive or bus away from large supermarkets and shopping centres. Other local attractions include Leavesden Park, the Roman ruins at St. Albans with its magnificent abbey and old cobbled stone streets and market, the Grand Union Canal, Windsor Castle, The RAF museum at Hendon and impressive country houses at Woburn, Waddesdon and many others. Further more the exclusive Grove Hotel and Golf course is just 5 minutes away for English Tea and meals out; frequently visited by actors, England football teams and President Obama amongst others!
Stephen und Emilia waren sehr großzügige und offene Gastgeber. In allem waren sie sehr warm, kooperativ und zuvorkommend. es ist ein sehr sauberes, gemütliches und ruhiges Zimmer. Besonders beim Frühstück stand uns alles bereit - und mit allem meine ich ein große Auswahl an verschiedensten Frühstücksvariationen - von Baked beans und Bacon bis hin zu Cereal. Ich kann diese Unterkunft nur empfehlen!
Marika
2015-02-21T00:00:00Z
BigRoom 40 was clean, good bed ,everything you need is there even a hairdryer. The people where very friendly and showed us where everything was,like bread and thee and coffee,eggs! They even gave us the address of a good restaurant nearby.
AD
2015-06-28T00:00:00Z
Great space--- close to the Harry Potter Studio. Stephen was helpful and accommodating. Great conversation and advice.
Jennifer
2016-03-27T00:00:00Z
Emilia and Stephen were great!!! Since we came to the house, untill the departure, everything was super! The room is very spacious, and the whole house is very clean :) They provided us everything we needed and much more :) We also got some presents from these dear people, so they made us very happy in every case!!! Also, we would like to recommend Emilia and Stephen to everyone!
Zorica
2015-01-20T00:00:00Z
thank you! very comfortable and very welcoming, even though they only had a few hours notice of my change of date! would recomend you!
Mary and Bob
2014-12-05T00:00:00Z
Stephen is a very lovely, bubbly and welcoming host. He made me feel as if I was at home whilst working in Watford. The facilities in the house are great especially if you are a single visitor or a couple. Comfy bed, good shower and room to cook in the kitchen :) Even a cupboard of tea, coffee and breakfast goodies that i was welcome to help myself too. He was also very informative showing me a map of the local area so that i Knew where i was going and where i could catch public transport to and from the town centre. Thank you for a fab stay and I would definitely like to return here if i am in the area :)
Sarah
2016-03-05T00:00:00Z
Very friendly couple - very accommodating and made us feel completely at home. Despite never having met us and as they were out for the afternoon when we were due to arrive, they very kindly offered to leave their key behind for us so we could get in and chill before out athletics races in the evening. Very enjoyable stay in nice rooms and I would highly recommend them for their hospitality and friendliness. Morag
Morag
2014-05-19T00:00:00Z
ハリーポッターを見に行くのに、近くて評判もよさそうなのでこちらを選びました。評判通り、スタジオ近くでした。(地図でみたときは遠く感じましたが、実際には歩行者専用の近道があります) ホストはアジアに興味があって、大変に親日家で、楽しく快適に過ごせました。
Tomoko
2015-07-24T00:00:00Z
Art der Unterkunft
Privatzimmer
---
Objekttyp
Haus
---
Unterkunft für
2
---
Schlafzimmer
Watford, Vereinigtes Königreich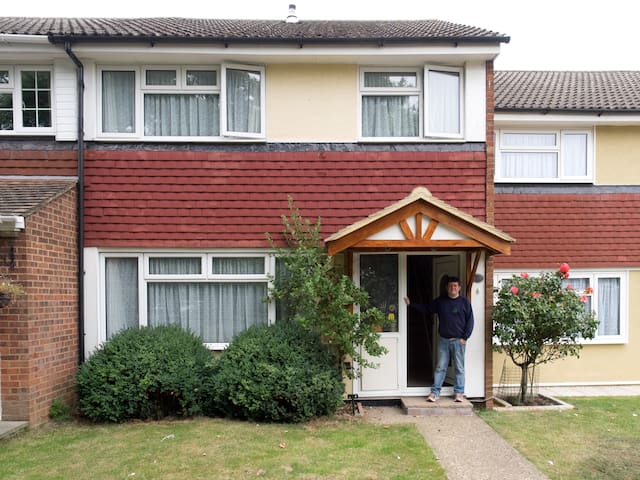 Cosy airy single bedroom, in our family home located on a quiet residential street with plenty of free parking, 15 minute walk from Leavesden studios. Bus ride away from Watford, Hemel and St Albans. 30 min train to / from London. Shared living room, bathroom and kitchen - huge garden to relax in.
Hi everyone, I am Jo and i live with my husband Rob, daughter Charlotte and Kaiser the playful golden retriever. Our house is a cosy, comfortable semi in a quiet residential cul-de-sac in a lovely friendly village. We are a hard working family who love people and socialising. We want your stay to be as relaxed and as comfortable as possible. We will go out of our way to help with anything we can. Parking is plentiful and free.
Jo and her family made me feel very welcome. They were all so nice! The room itself was clean and private. The bed is super comfortable and the shower is amazing. It's my first airbnb experience and a hard one to beat! In fact I booked to stay again next week!
Kate
2016-11-25T00:00:00Z
Great place to stay and very accommodating to the fact I worked late some nights. Very welcoming and great to meet the family, would definitely stay again
Greg
2016-09-29T00:00:00Z
Great place to stay whilst I was working in the area, close to local transport links and great quiet house and neighbourhood
James
2017-04-05T00:00:00Z
Wonderful as always... 3rd time I've stayed here.
Kate
2016-12-06T00:00:00Z
Jo and family were very accommodating and friendly. Would definitely recommend staying here to anyone! Thank you!
Alan
2017-01-31T00:00:00Z
My second Stay at Jo's place and just as good as the first. Lovely welcoming hosts, comfiest bed ever, cosy room and and a friendless greeting from kaiser the dog everyday when coming in through the door. I will most definitely stay again and couldn't recommend Jo's place highly enough
Dave
2017-03-31T00:00:00Z
Perfect - many thanks!
Chris
2016-12-13T00:00:00Z
A great host and a perfect place for my work. I would highly recommend Jo and her home. Thank you for being so responsive and accommodating.
John
2017-03-10T00:00:00Z
Art der Unterkunft
Privatzimmer
---
Objekttyp
Haus
---
Unterkunft für
1
---
Schlafzimmer
Abbots Langley, England, Vereinigtes Königreich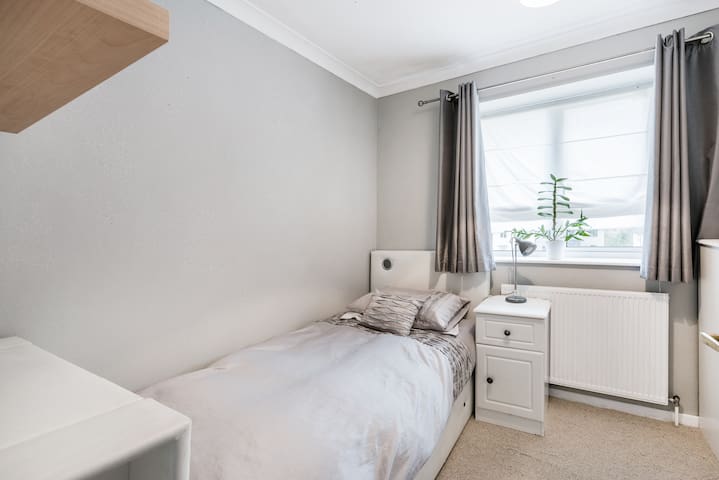 Hillbank House in leafy Abbots Langley, Hertfordshire is 5 minutes from the Harry Potter studio tour, Luxury Grove hotel and just 25 minutes by train from central London ( Euston) . Families love our spacious beamed living room with log burner, large eat in kitchen and beautiful garden.
Perfect for family gatherings or for short term rentals with easy access to London and Watford. Popular with both executives and creatives working on films at Leavesden studios.
This is a great house. I was very impressed with all the facilities. Kitchen is well equipped and spacious. A big plus was the games room with table tennis and lots of other games to occupy both adults and children. Delightful living room for evening gathering and adjacent TV room kept us all together but not on top of each other which was very nice. We'd definitely come back and well worth the money.
kourosh
2017-03-08T00:00:00Z
I was looking for a place to shoot my short film and Miranda's house was an excellent choice. It offered everything I needed and more! Ample parking, easy access, spacious rooms (and plenty of them), very well equiped, wi-fi, very relaxed atmosphere in the house with a lovely big garden. Miranda is a lovely host! Very welcoming and helpful. It was a pleasure to shoot in this house.
Jana
2017-02-04T00:00:00Z
Art der Unterkunft
Ganze Unterkunft
---
Objekttyp
Haus
---
Unterkunft für
13
---
Schlafzimmer
Abbots Langley, England, Vereinigtes Königreich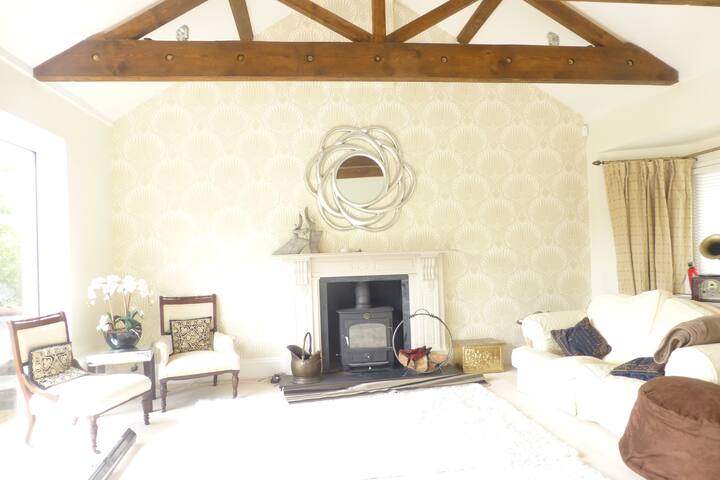 Ideal for families . Accommodates up to 6 . 20 minute train to London. Bedroom 2 is a self contained studio with a double sofa bed, two foldout singles and cooking facilities. Bedroom 1 has a double sofa bed with separate kitchen facilities. Both bedrooms have TV and ensuite bathrooms. There is direct access to our beautiful garden. You choose which to use as a sitting room! One issue however, the ceiling in bedroom 1 is low ( just about 6 ft) so taller guests should head for bedroom 2.
The garden Flat is located on the ground floor of our house. There is private access from the front and to the garden. We share the garden and pool but will respect your privacy. Located in leafy Abbots Langley, the flat combines easy access to London with green open space , great for families. We are a 5 minute drive from Harry Potter Studio Tour , the Grove Hotel and just half hour drive to Hatfield House, Windsor Castle and much more.
We are a 12 minute walk from Kings Langley Train Station - 20 minutes into Euston. The local 318 bus into Watford ( 20 minute journey) and to the Harry Potter Studio Tour ( 5 minute ride) leaves from the village centre .
Art der Unterkunft
Ganze Unterkunft
---
Objekttyp
Wohnung
---
Unterkunft für
6
---
Schlafzimmer
Abbots Langley, England, Vereinigtes Königreich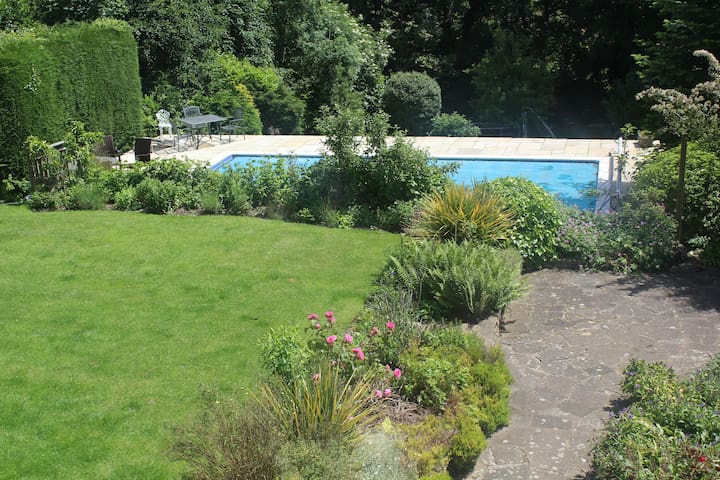 Schönes großes Haus. Die Nähe von Warner Bros Studios für Harry Potter Fans nur 20 Minuten zu Fuß. Erstaunlicher Garten für Grill im Sommer. Schließen mit Direktzug von Watford Junction Station nach London nur 20 Minuten direkt in London City Euston nehmen
Unsere Familie zu Hause ist sehr nah an Warner Bros Studios so für diejenigen, Harry Potter hart Fans sterben, es ist der perfekte Ort. Ca. 20 Minuten zu Fuß oder 5 Minuten mit dem Taxi. Wir sind auch in der Nähe 2x sehr große Supermärkte und Annehmlichkeiten. Wir haben einen schönen Garten perfekt für grillen im Sommer! Watford Junction Station ist auch in einem 25min Spaziergang gibt direkte Verbindungen in London Euston Station in 20 Minuten. Lokale Kinokomplex ist 15 Minuten zu Fuß vom Haus entfernt. Das Doppelzimmer angeboten wird komplett mit der Brust ausgestattet Unentschieden. Kleiderbügel und TV mit Amazon Filmen zu sehen und am Abend zu entspannen. Free WiFi auch verfügbar. Sie haben auch Ihre eigene En-Suite mit Badewanne, WC und Dusche für Ihre Privatsphäre! ..... Die Liegenschaft für Buisness Reisenden groß ist, um zu Mother Care Hauptsitz, Warner Bros, Leavesden Film Studios nahe zu sein.
Es gibt einen Park über die Straße von wo wir leben, sollten Sie die Notwendigkeit für einen ruhigen Spaziergang in den Wald fühlen. Supermärkte sind innerhalb von 5 Minuten zu Fuß (Sainsbury und Asda) und eine große Pizza Hut Resturant an der gleichen Stelle. Viel restuarants im Zentrum von watfprd, die etwa 10-15 Minuten mit dem Bus in das Zentrum ist.
Amazing place to stay! Really close to Harry Potter studios. Heather was so nice! And the house was clean and comfy would definitely stay again
Margaret
2017-04-06T00:00:00Z
Heather is a lovely host and very helpful with local info. Good sized comfy bedroom and a nice touch with refreshments in the room. Will definitely stay again if I'm in the area. Thank you.
Jackie
2017-04-03T00:00:00Z
Another good stay
Steve
2017-03-15T00:00:00Z
Heather was very friendly and helpfull .our stay in her house was very pleasant
Fabrice
2017-03-19T00:00:00Z
Thanks again. I enjoyed my stay. Heather was a good host and very friendly and helpful.
Aneudys
2017-03-17T00:00:00Z
Heather is a very warm and friendly host. Her place is 5 minutes away from Warner Bros studio- great for work and also if you are visiting the Harry Potter tour.
Andrew
2017-04-02T00:00:00Z
Heather booked me in at very short notice and made me very welcome.
Steve
2017-03-07T00:00:00Z
Staying at places like Heather's is the reason I use Air BnB... A lovely warm welcome, super-convenient location and loads of privacy. Would highly recommend staying and am sure I'll be back...
Robert
2017-03-26T00:00:00Z
Art der Unterkunft
Privatzimmer
---
Objekttyp
Haus
---
Unterkunft für
2
---
Schlafzimmer
Watford, England, Vereinigtes Königreich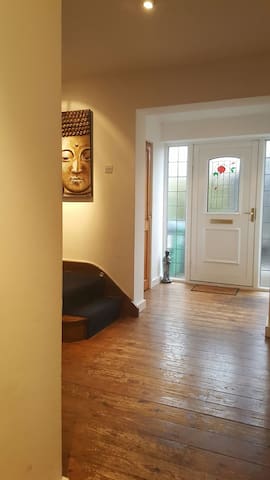 Unser Haus ist ein idealer Ausgangspunkt für Harry Potter bei Warner Brothers Studios besuchen oder auf Reisen in London. Wir sind in der Nähe zu öffentlichen Verkehrsmitteln, die Flughäfen und auch die Landschaft von Hertfordshire und der Chilterns. Das Familienzimmer ist gut für ein Paar mit Kindern, sondern auch Paare und Singles passen. Es ist gut mit eigener Dusche und WC ausgestattet. Ein kontinentales Frühstück ist im Preis inbegriffen
Wir haben uns bei Brian und Catherine sehr wohl gefühlt. Durch ihre offene und herzliche Art fühlten wir uns direkt willkommen. Das Zimmer ist sehr schön und geräumig, ebenso wie das Badezimmer. Es gab alles, was wir brauchten. Das Frühstück bot alles, was wir uns hätten wünschen können, vom Toast über Croissants, Belag herzhaft und süß, Obstsalat, Saft... Über die Umgebung kann ich nicht viel sagen, da wir abends ankamen und nur eine Nacht dort waren. Aber es war auf jeden Fall wunderbar ruhig! Brian und seine Frau sind tolle Gastgeber. Sollte ich nochmal nach London fahren, würde ich auf jeden Fall wieder versuchen, bei ihnen zu wohnen!
susanne
2016-10-16T00:00:00Z
Son unos anfitriones estupendos! El vecindario muy bonito, la casa preciosa y rodeada de verde, y nos han tratado muy bien. Nos han acompañado a un pub cercano y a la estación. En la habitación no faltaba el servicio de té y café y hasta nos pusieron dulces! El desayuno muy completo y buenísimo!
Teresa
2017-02-27T00:00:00Z
Brian and Cathy were most accommodating in looking after us offering us full use of their home. our room was spacious, clean and tidy, with an excellent on suite shower room
kevin
2016-12-12T00:00:00Z
Great ensuite room in a lovely house, Brian and his wife were very welcoming and made us feel at home. Extremely convenient for the Harry Potter studio tours, took us only 4 minutes in the car. Would highly recommend for anyone wanting to visit the area.
Matt
2017-01-22T00:00:00Z
Quiet location, beautiful home and made to feel very welcome by Catherine, unfortunately did not get to meet Brian on this occasion. Stayed for one night with my husband and sister-in-law, with tickets to see the Harry Potter Tour - perfect location, walkable if you do not want to take the car however there is free parking at the studios, so either way you cannot go wrong. Lovely room, comfy beds, en-suite with good shower and plenty of hot water, Breakfast is an added bonus, adequate continental style and very enjoyable. Will certainly recommend to family and friends. Highly recommend and would certainly stay again.
Sue
2017-03-17T00:00:00Z
Kathy and Brian were both very welcoming and helpful we even got a lift up to the pub for our dinner. The room had plenty of space for a family and breakfast was plentiful. It's close enough to Warner Brother studios that we walked there and back. Locally we went to cassiobury park and trains in and out of London run frequently however just make sure you get the direct train as we got the wrong train initially from Euston which stops at all local routes and takes a lot longer. Would highly recommend.
Anne marie
2017-02-11T00:00:00Z
This Watford home was perfect for my daughter and me to stay while we visited Warner Bros. Harry Potter was within walking distance and Cathy even walked with us to make sure we got there okay. The room was very spacious and immaculate. The ensuite was modern and very clean. Breakfast was amazing with fresh fruit, breads, cereals, yogurt, coffee. Yummy! We would stay here again in a heartbeat, if we're ever lucky enough to get back to England.
Lesia
2017-03-15T00:00:00Z
Nous avons passé un très bon séjour chez Brian et Catherine qui sont très accueillants et idéalement situés à qq minutes des studios Harry Potter .
Aude
2017-03-05T00:00:00Z
Art der Unterkunft
Privatzimmer
---
Objekttyp
Haus
---
Unterkunft für
4
---
Schlafzimmer
Watford, England, Vereinigtes Königreich
My place is close to Harry Porter Studio. You'll love my place because: * Its a new estate and a quiet place to be on holiday. *8mins drive to Watford Junction Station & town centre, 20 mins train ride to Central London. * Very cozy place to be.. My place is good for couples, solo adventurers, business travelers, and families (with kids).
We had a great stay.It was home away from home.Thanks to my host,Mr.David.
Oluwaseun
2016-11-09T00:00:00Z
very comfy house in north Watford. quite good location, fairly close to The Grove golf course, and not far from train station too. everything perfect at Mr David's house: sky tv, wifi, good kitchen, clean. i had a great stay :) the apartment complex is on a brand new road, so the address won't show on (SENSITIVE CONTENTS HIDDEN)maps, but no problem finding it though. suggested property for Watford
marco
2016-10-16T00:00:00Z
Very nice property, clean and tidy. Stayed for 4 nights whilst away on business and it was perfect. Easy to park and the host was very helpful and quick to respond to any queries I had!
Adam
2016-09-23T00:00:00Z
Great house and location. Will definitely book again when work takes me that way.
Dean
2017-02-03T00:00:00Z
Having recently relocated back to the UK we required a centrally located base for a week so that we could hunt for a new home. The host (David) was helpful and always quick to respond as and when we had questions The property is modern with a fully fitted kitchen, lounge and small garden space. Parking is available but not location is not necessarily obvious. Ask the host for the location. We had one small issue - the bathroom was without a shower however the host is arranging to have one fitted so this shouldn't be an issue for future bookings.
Ricky
2016-09-10T00:00:00Z
Excellent convenient place,good value,modern and clean ideal for family and business travellers alike
Peter
2016-12-11T00:00:00Z
He answered all our queries straight away and was very friendly in doing so. We particularly liked the keypad entry system which meant we had flexibility for our arrival time as we didn't have to pick up keys.
Cathy
2016-07-06T00:00:00Z
Really nice, clean, and spacious place. 20 minute walking distance to city centre and 10/15 minute walk to the supermarkets. Very cute and quiet neighbourhood. Would definitely recommend!
Kat
2017-02-10T00:00:00Z
Art der Unterkunft
Ganze Unterkunft
---
Objekttyp
Haus
---
Unterkunft für
3
---
Schlafzimmer
Watford, England, Vereinigtes Königreich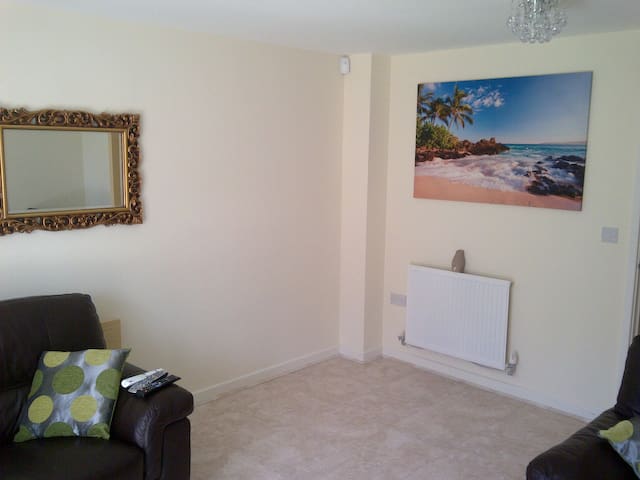 If you want to book for more than 2 nights please contact me. Easy access to Warner Bros studios at Leavesden : Close to public transport & M1, M25. 4 minutes walk from overground Garston train - 20 minutes walk to Watford Junction -trains 20 min to Euston & many other parts of country Very close to 24 hour asda & Sainsbury supermarket free off street parking free wifi
My jaw literally dropped when I walked into the house. It has been decorated to the highest standards, my room was very clean, the bed was comfortable. I had a private fridge and bathroom and the floors were heated. Walking barefoot was not a problem. I will certainly be going back and would recommend this to people who want to stay in London or surrounding areas it's very good value for money. I personally give it SIX STAR!
Alice
2016-12-17T00:00:00Z
Very accommodating of my late arrival. Room Was in perfect condition. Even down to temperature control and central to 24 hour supermarkets. A quiet night guaranteed.
Nick
2016-12-14T00:00:00Z
We had a wonderful stay at Saqib's. He is easy to reach; before arrival he told me how to get to his place, which is very easy with public transports. His place was amazing, very comfortable and not expensive at all. I would recommand to anyone, definitely a 5 stars experience
Alexandre
2017-01-04T00:00:00Z
Saqib and his wife were amazing hosts, i cannot recommend them enough! Very polite and helpful. Very close to Watford Junction railway into London. When I come back to England i will definitely be staying with them again.
Justin
2017-02-16T00:00:00Z
Excellent
Ash
2017-01-13T00:00:00Z
Saqib and Naheed have to be the most friendly and lovely of hosts - they made me feel so incredibly welcome and absolutely nothing was too much trouble. I would thoroughly recommend their hospitality.
Jonathan
2017-01-21T00:00:00Z
Art der Unterkunft
Privatzimmer
---
Objekttyp
Haus
---
Unterkunft für
1
---
Schlafzimmer
Watford, England, Vereinigtes Königreich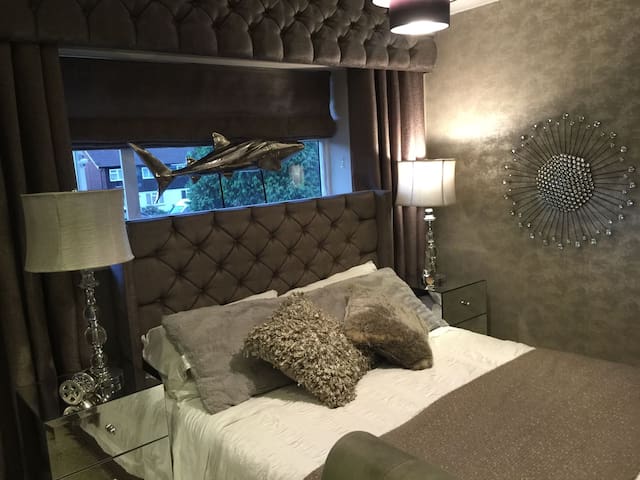 This clean and peaceful house is close to everything you could need! 1 minute walk to the train station and bus stop. The house is clean, spacious and tidy
Art der Unterkunft
Privatzimmer
---
Objekttyp
Haus
---
Unterkunft für
2
---
Schlafzimmer
Watford, England, Vereinigtes Königreich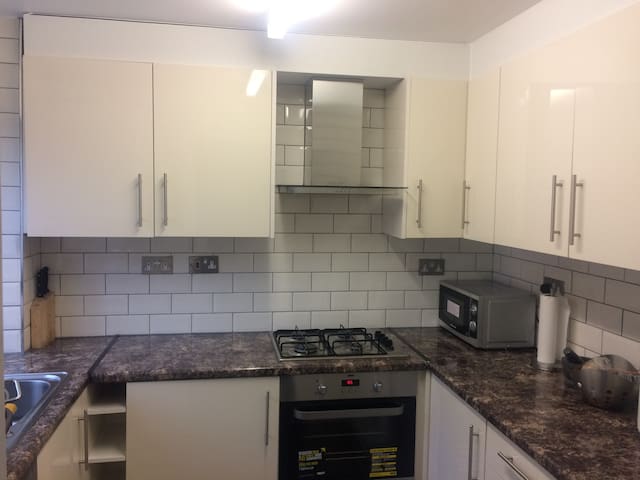 Lovely double bedroom in Victorian terraced house, sharing with just me. Location is handy for the Warner Bros Harry Potter studio tour, shopping in Watford and fast trains to London take just 17 minutes.
Located in the vibrant Callowland area, the location is just 2 minutes walk from the main St Albans road and all its facilities such as Tesco Express, Co-Op and my personal recommendation - Coffee Bros!
Very nice and clean room! Everything was great!
Andrea
2017-02-04T00:00:00Z
Very much enjoyed my stay with Paddy, albeit brief. Despite arriving late, due to a flight delay/traffic, he was exceptional flexible with check-in, staying up to greet me. The accommodations were just as listed, and perfectly located for access to restaurants/shops as well as the Watford Junction train station. While parking can be a bit challenging, my overall experience was positive. Would definitely stay with Paddy again, and recommend it for anyone looking for a place in the Watford area.
Alan
2017-02-17T00:00:00Z
Paddy was a great host. He really wanted to make sure I had everything I needed. The house is on a quiet street and a 3 min walk from a Tesco express which is handy. I would happily stay there again.
Kane
2017-01-20T00:00:00Z
Paddys' place was just what I needed; warm, clean, and close to where I had to be. Shops of every kind just moments away, and breakfast very kindly laid on. Wouldn't hesitate to re- book!
Mark
2017-01-24T00:00:00Z
Paddy was a very welcoming host and his place is clean and cosy. Would recommend to everyone!
Lukas
2017-04-06T00:00:00Z
We stayed at Paddy's house for two nights. We chose his offered room because of the proximity of the Warner Bros studios - The making of Harry Potter. It only took us a 10 min bus ride to go there. The communication before the journey was really good. We took the train from London-Euston to Watford Junction. From there it was a 10min walk to Paddy's house. The room we lived in was very clean and comfortable. Also the rest of the house made a good impression. Paddy was very caring. He also served a breakfast in the morning. We can really recommend Paddy's offer.
Johannes
2017-01-08T00:00:00Z
Just what we were after, good space and in an ideal place. Friendly and helpful host :)
Nathan
2017-02-16T00:00:00Z
Art der Unterkunft
Privatzimmer
---
Objekttyp
Haus
---
Unterkunft für
2
---
Schlafzimmer
Watford, England, Vereinigtes Königreich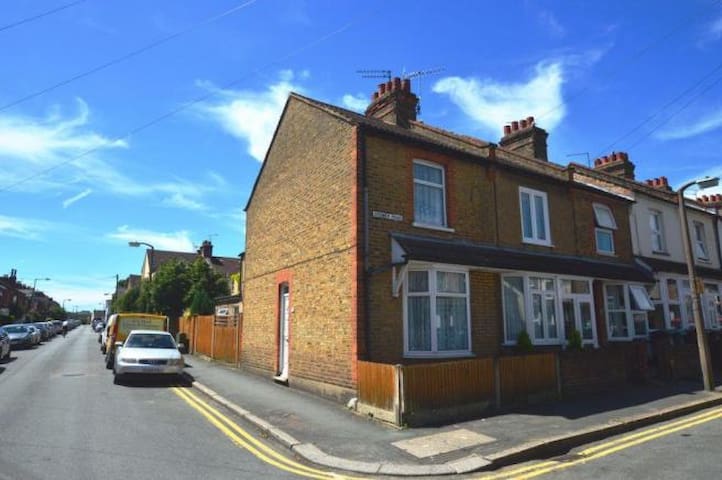 Spacious loft room with a double bed, TV, desk & separate private bathroom to rent. Within a 10min walk from Watford Junction & 15min journey to central London or near Harry Potter studios. We also have another double room with a sofa bed available.
Spacious loft room with a double bed, TV, desk and separate private bathroom to rent. Very bright, modern and comfortable room which is within a 10minute walk to Watford Junction station with a 15minute journey to London Euston / close journey to Harry Potter Studios. Recently refurbished, this room can be perfect for a break for those looking to stay within close proximity to London or for a pleasurable business stay. In addition, there is also another double room with a sofa bed and a nice view overlooking the back garden.
Kim und ihr Mann sind prima Gastgeber, sehr hilfsbereit. Das Zimmer war so wie beschrieben, recht groß und sauber. Wir durften die Küche benutzen und Kim überließ uns sogar den Esstisch. Zum Bahnhof kann man gut laufen, für die Harry Potter Studios ist die Gegend wirklich ein guter Ausgangspunkt. Ich empfehle Kim gerne weiter.
Barbara
2017-02-26T00:00:00Z
Kim und Julien sind sehr zuvorkommend, hilfsbereit und offen. Wir hatten nette Gespräche, sie helfen wo sie können und geben gern Auskunft. Gleichzeitig schätzen Sie die Privatsphäre ihrer Gäste. Wir hatten Dank den beiden einen wunderschönen Aufenthalt in London. Die Unterkunft ist wie auf den Fotos zu sehen. Es ist nicht weit bis zu Overground-Station, von der aus man problemlos nach London kommt. Empfehlenswert für Spaziergänge und Läufe ist der nicht weit entfernte Cassiobury-Park mit den angrenzenden Wäldern und Kanal. Danke für eure Gastfreundschaft und die netten Tage!
Martin
2016-07-27T00:00:00Z
Thanks for your lovely and comfy house, your hospitality makes us feel at home. I'll strongly recommend to my friends if they travel in UK.
Hi
2017-02-09T00:00:00Z
An immaculately furnished and decorated house with two very welcoming and friendly hosts; they accommodating and willing to offer advice on where to eat, taxi companies etc, the entire stay was a pleasure from start to finish. I would highly recommend to anyone!
Jordan
2016-06-12T00:00:00Z
Kim and Julien have a lovely home and for access to the M1 and London it's perfect. 15 min walk to the train and 20mins to Euston. Car parking wasn't as straightforward as anticipated but found a space just on the next street. The room is very pleasant and comfortable with a door / Juliette balcony which was great even in early autumn. I think the description states private bathroom and whilst it didn't bother us, the bathroom by the bedroom is in regular use by the hosts. Kim and Julian are lovely people and accommodated us for an extra night at very short notice. A place I would be happy to stay next time I'm London bound.
Nick
2016-09-30T00:00:00Z
Kim and Daniel were perfect host - nothing was too much trouble - very helpful and kind. The house is lovely and the room brand new and spotless. Thoroughly recommend - I couldn't have asked for more.
Kevin
2016-01-08T00:00:00Z
My husband and I had a wonderful stay at Kim & Julien's house. They are very friendly, helpful, and made us feel right at home. If we had any questions about the area or where to go to eat or shop, they were always happy to answer, and give us good pointers. The house, including the bedroom, is very clean, quiet, and comfortable. The neighborhood is also quiet, safe, and easily accessible from Watford Junction train station, which is a short train ride to London. If we needed or forgot anything, there are many shops nearby that are open late. We would definitely stay there again!
Patricia
2016-03-02T00:00:00Z
Just back from a 3 night stay at Kims' place. Very friendly and pleasant hosts. A nice house, quiet and close to shops and transport links. I would definitely recommend them to friends and family and would obviously consider stay there again. Thanks for having me.
Jens
2016-02-27T00:00:00Z
Art der Unterkunft
Privatzimmer
---
Objekttyp
Haus
---
Unterkunft für
4
---
Schlafzimmer
Watford, Vereinigtes Königreich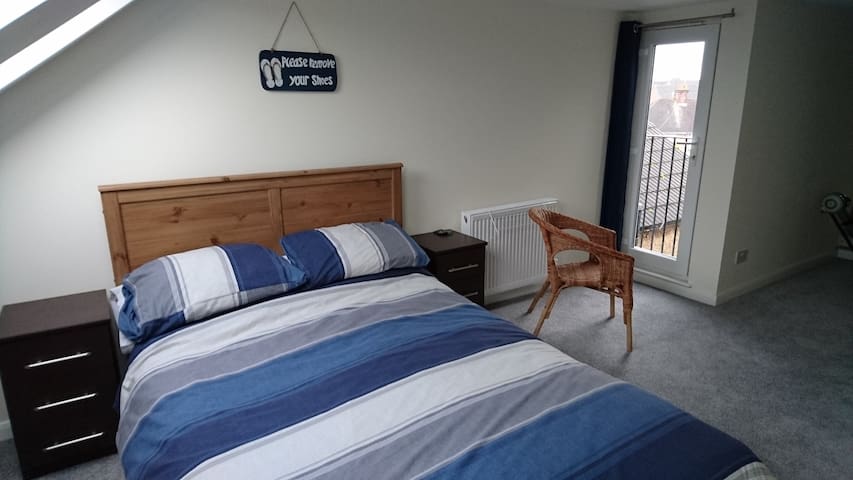 Get to the famous Harry Potter studios in 15 mins. The property is within 5-10 walking distance to the Intu shopping mall and public transport. You can reach Central London within 20 minutes using the public transport. You'll love my place because of the views and the location. My place is good for couples, solo adventurers, business travellers, families (with kids), and big groups (provided they are comfortable sharing living room as bedroom). All local amenities are closeby.
Dies ist eine voll flach, so dass es von Single Gast voll Familien ausgerichtet
Sie können die Stadt, Einkaufszentrum und öffentlichen Transsport in wenigen Minuten von der Unterkunft erreichen, so ist es ein ziemlich beschäftigt Nachbarschaft
Abdul is a great communicator - speedy and friendly. The flat is very good: spacious, central, comfortable and quiet. Residential yet v close to the shops and restaurants. Excellent travel connections. The kitchen is good, the bed (the one I used) was very comfortable. There was a toddler in the flat above who ran around a lot making some noise but that ceased as the evening went on. It wouldn't put me off from staying again. Good shower. I'd definitely stay again.
Michael
2017-02-14T00:00:00Z
I was pleasantly surprised to find that the flat actually looked nicer in real life than in the pictures. The host Abdul was quick to respond to my queries when booking and arranging check in etc, and was very accommodating and flexible to suit our needs. The flat was a perfect location for Watford Junction train station (5 mins walk) and the Intu Shopping Centre (less than 10 mins walk). Flat was lovely and warm and the perfect size for 2 couples.
Sophie
2017-03-10T00:00:00Z
Abdul was easy to communicate with and was available to bring items not in the apartment. Overall nice and compact apartment with pretty much all amenities close by.
Manish
2016-10-20T00:00:00Z
Art der Unterkunft
Ganze Unterkunft
---
Objekttyp
Wohnung
---
Unterkunft für
4
---
Schlafzimmer
Watford, England, Vereinigtes Königreich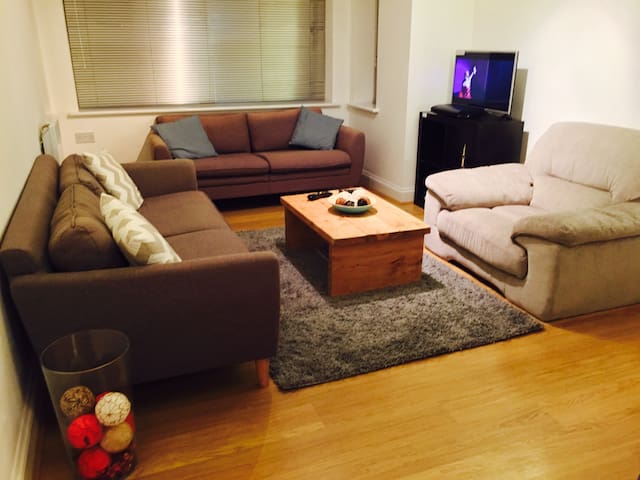 Geräumiges Zimmer mit bequemen King-Size-Bett im Neubau Haus in der Nähe Harry Potter Welt, The Grove, auch mit einfachem Zugang zu London. Nur 20 Minuten mit dem Zug. Sie werden unseren Platz lieben, weil wir nur 2 Meilen von M25, ruhigen Lage sind. Unser Platz ist gut für Paare, Solo-Abenteurer und Geschäftsreisende.
Geräumiges Zimmer mit bequemen King-Size-Bett im Neubau Haus. Privates Badezimmer mit der Badewanne. Platz ist in der Nähe Harry Potter Welt - Warner Brothers-Studios in Leavesden, ausgezeichnete Lage mit einfachem Zugang zu London, ganz in der Nähe The Grove - Spa & Golf Resort. Ganz in der Nähe M25 (2 Meilen), M1.
Wir sind mit schönen Parks Blick in sehr sicheren Wohngegend basiert. Haben Sie einen Besucherparkplatz. Es gibt lokale Busse nur 5 Minuten zu Fuß zu erreichen. Unser Platz ist 1,8 Meilen vom Bahnhof Watford Junction und 2 Meilen von der U-Watford.
Lovely stay with a spacious and clean room and bathroom. Very welcoming and accommodating hosts, would love to come again. About 20 minute walk from Harry Potter studios, which was perfect!
Steve
2016-10-14T00:00:00Z
Clean room and very good host.
Paloma
2017-02-26T00:00:00Z
Wonderful hosts and such a lovely place to stay. We felt so welcome and really appreciated your hospitality. Will definitely recommend you to our friends if they are ever in your area. Thanks so much!
Nik
2016-11-02T00:00:00Z
This was my second stay with Jana, and it was wonderful as usual. Such a lovely family and so warming. I would really recommend this as it's very close to the studios and a lovely place to stay x
Georgie
2017-01-25T00:00:00Z
it was a short but great stay at Jana's place. Very welcoming and comfy. :) I would always recommend this place! Thank you and your husband!
Nina
2017-01-20T00:00:00Z
The room is lovely and spacious for two people to share. A great vibe in the house and felt at ease and comfortable in Jana and her family's company. Definately would go again for a weekend.
Hanna
2017-03-19T00:00:00Z
Thank you for Jana, her husband and her lovely girl, it is a place I want to give more than five stars, good location just nearby Harry Potter Studio, and Jana take us there in the morning, great experience
Yi
2017-02-19T00:00:00Z
Jana and her husband are lovely people who are very accommodating. The house is great and the room was perfect, and there was so many breakfast options! Under a twenty minute walk to the Harry Potter studios so it was perfect placement for our stay! Would definitely recommend to anyone!
Tasha
2017-02-14T00:00:00Z
Art der Unterkunft
Privatzimmer
---
Objekttyp
Reihenhaus
---
Unterkunft für
2
---
Schlafzimmer
Watford, England, Vereinigtes Königreich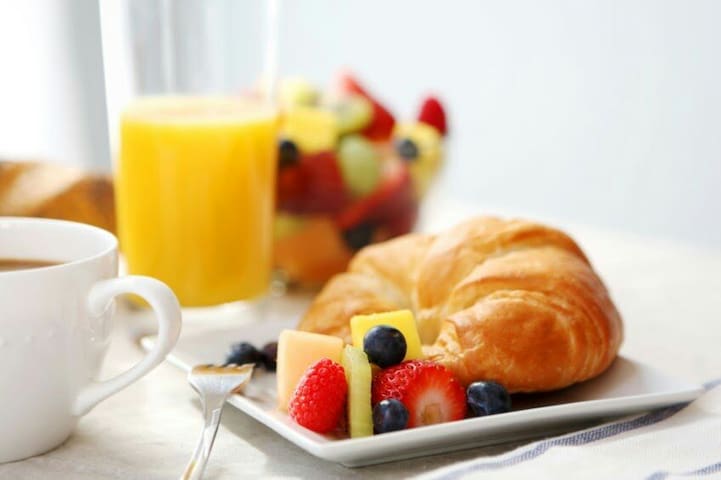 A character house set in a beautiful area of Watford. A small double bedroom, shared luxury bathroom, Wi-fi and off street parking. Walking distance from Watford Junction, easy access to Watford town center, Warner Brothers Studios, M1 and M25.
Situated in a beautiful area of Watford, my detached Victorian house is your house when you stay. I live here with my nephew (late 20s). I renovated and refurbished the house a few years ago, so you have a mix of character with modern living. My home has three bedrooms with one let out to Airbnb guests. You have shared use of the luxury family bathroom as I have the en suite. I work part-time and offer a breakfast of cereals, toast, tea and coffee. Please let me know if there are any dietary requirements.
My home is situated in a superb neighbourhood. The lovely Cheslyn Gardens, woodland walks and a Tesco express are just a few minutes walk away. The studios are a couple of miles up the road and there are several nice pubs in walking distance serving good food.
Joy was a delight to meet and made me feel instantly at home and very welcome. I can highly recommend this place and will definitely be staying again.
Esther
2016-03-18T00:00:00Z
I had a lovely second stay with Joy. The bed is really comfortable and the house is clean and lovely. This is my favourite place to stop by so far in Watford. Thank you!
Esther
2016-05-19T00:00:00Z
Once again a wonderful welcome, and a lovely place to stay.
Constance
2016-03-05T00:00:00Z
It was a pleasure to stay in Joy's lovely house. Joy was friendly and welcoming and went out of her way to please. The room was clean and comfortable. Thanks for a great stay!
Dan
2016-08-28T00:00:00Z
Fantastic host - made to feel extremely welcome and had a most peaceful stay
Ed
2016-11-18T00:00:00Z
A very pleasant stay in a clean, well cared for and welcoming house.
Michael
2016-06-29T00:00:00Z
Thank you again for being so welcoming.
Constance
2016-03-01T00:00:00Z
Joy is very welcoming and my stay was very pleasant. I would certainly return
Patrick
2015-11-09T00:00:00Z
Art der Unterkunft
Privatzimmer
---
Objekttyp
Haus
---
Unterkunft für
1
---
Schlafzimmer
Watford, Vereinigtes Königreich
1

–

18

von

286 Unterkünfte
Gib deine Reisedaten ein, um den aktuellen Preis zu sehen. Es können zusätzliche Gebühren und Steuern anfallen.