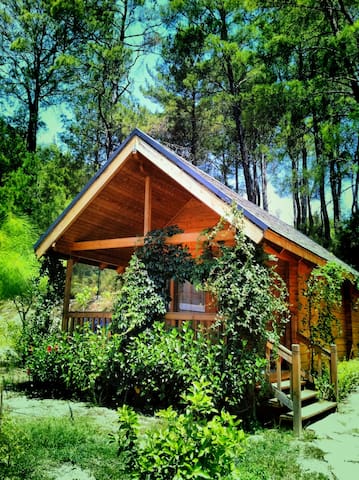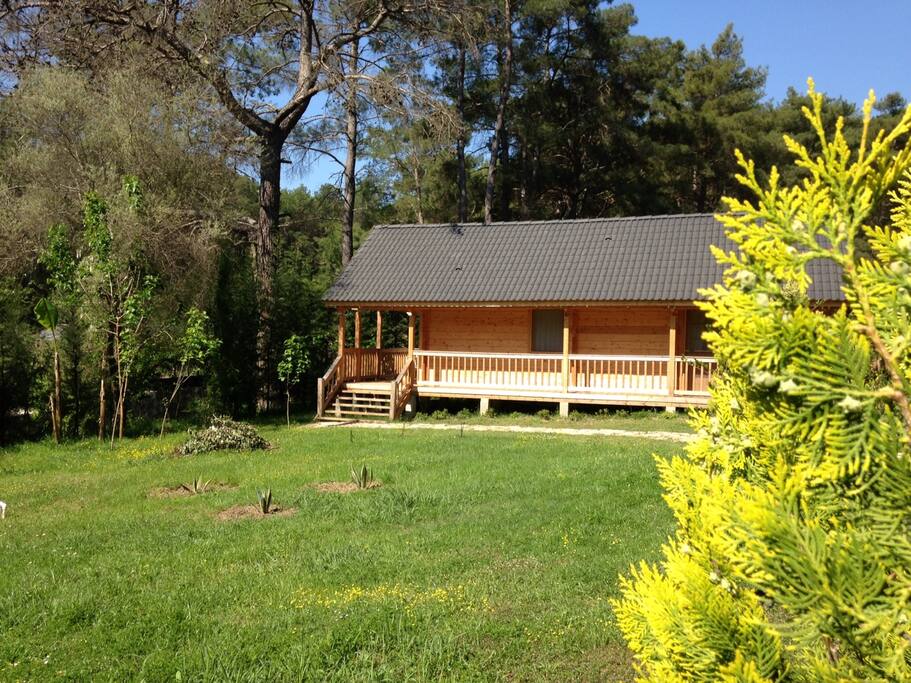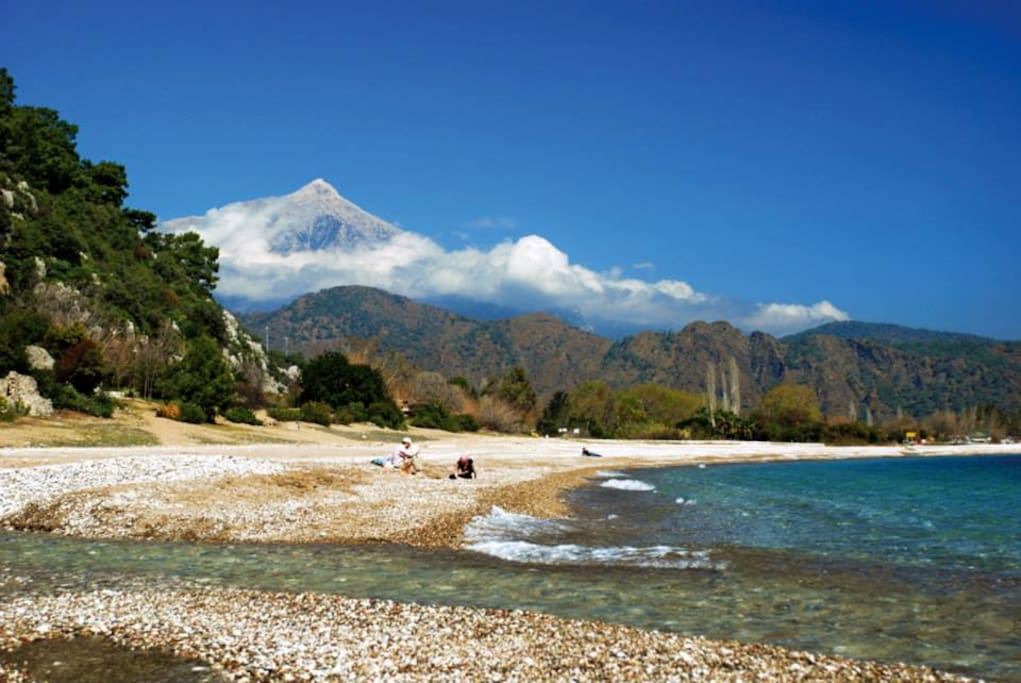 Olympos cirali Antalya Olymposvillage eco hotel
Eşsiz güzellikte çam ormanının ortasında huzur ve konforu birlikte hissedebileceğiniz Olympos Village, Finlandiya'dan ithal 15 kütük evden oluşmaktadır. Tek ve çift odalı, tamamı klimalı, rahat hissettiren yüksek tavanları, geniş banyoları, kendilerine ait verandaları ile bu ahşap evler
Sağlıklı ve leziz Akdeniz mutfağı yemekler tas binada misafirlerimize sunulmaktadır. Doğa harikası çirali plajı ve antik şehir 3 km mesafededir Dünyanın en güzel yürüyüş yollarından Likya you , Adrasan plajı da
Der Wohnraum
Olympos Village is the only "sports focused" boutique natural living style space of its kind in the valley. Situated in a stunning hilltop location,
the hotel is surrounded by lush forest. The attractive log cabins are imported from Finland and decorated using local natural materials, which provide each cabin a distinctly Turkish flavour.
The hotel is home to a host of outdoor sports and leisure activities. Our focus is on wellness and natural living through healthy food, yoga and other physical activities. A stone house located in the heart of the village contains the reception area and a cozy restaurant. Olympos Village offers you an organic dining experience in a stunning setting. The majority of food and produce comes from the hotel's own organic garden and from local organic farms. The concept of our daily menu is simple, fresh seasonal food made with local, organic ingredients. We also serve freshly caught Mediterranean fish prepared with distinct flavors from the region. We have an organic juice bar, which is open during the day.
The house also features a large and tranquil pool area, which blends effortlessly into the surrounding landscape.
The attractive log cabins
2 Bedroom Property Features
2 bedrooms, 1 bathroom with loft and modern bathroom with a capacity of 6 people.
Total number of homes: 6
1 Bedroom Property Features
1 bedroom, 1 bathroom with loft and modern bathroom with a capacity of 4 people.
Total number of homes: 8
Zugang für Gäste
swimming pool , organic food restaurant ,smoothie and fresh fruit vegetable juice bar Cirali and Adrasan beaches , Phaselis and Olympos antient cities , outdoor sports sea kayaking , trekking at Lykian way , mountain biking , canyoning , no smoking in the houses please
Weitere wichtige Infos
The ancient city of Olympos (also spelled Olimpos) is located approximately 75 km south of Antalya in the Bay of Cirali/Olympos.
There are many reasons why one would choose to visit this secluded area of outstanding natural beauty. Nestled in a valley between the steep walls of the Omurga and Musadagi ridges, Olympos extends from the shore of the Mediterranean Sea up along the banks of the Akdere Creek. The city's ancient ruins lie hidden in a densely forested area consisting of pine, plane, laurel and oleander trees. Although the majority of the ruins and ancient structures are accessible by road, travelling through the fragrant and dense woods feels like a voyage of discovery. The beach of Olympos is also famous for wildlife conservation and is an important nesting site for loggerhead turtles.
---
Merhaba , Yaz aylarinda Olimpos Antalya da, kis aylarinda Istanbul'da yasiyorum , yasadigimiz yer , yediklerimiz ve stresden uzak yasam sagligimizi olumlu etkiledigi icin dogada olmayi seyahat etmeyi ve spor yapmayi seviyorum ..
Entdecke weitere Optionen in und um Ulupınar Köyü
Noch mehr Unterkünfte in Ulupınar Köyü: